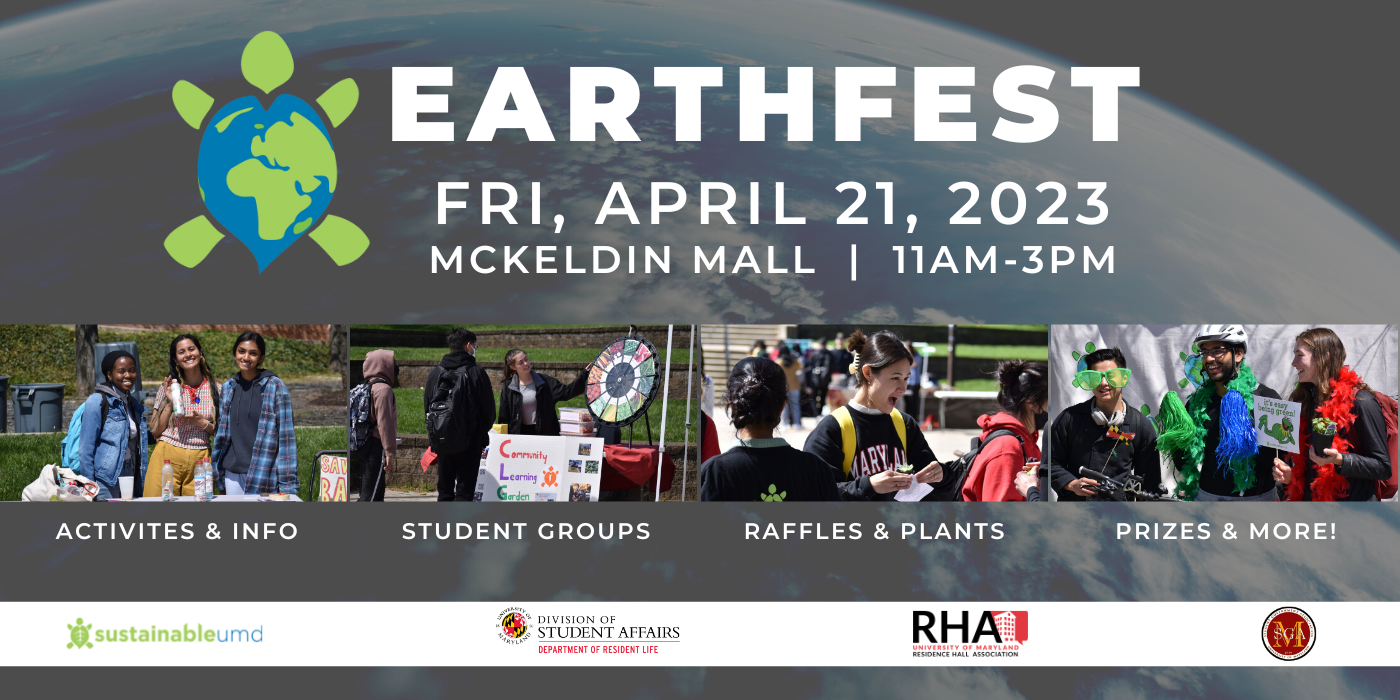 Location: McKeldin Mall
Hosted by: SGA Sustainability Committee, Office of Sustainability, Dept. of Resident Life, & Residence Hall Association
UMD's fun outdoor Earth Day festival will include interactive exhibits and activities from student groups, campus departments, and beyond. There will be upcycling crafts, a photo booth, and more! Activities include:
Blender bike
Succulent giveaway
Photobooth
Collaborative art piece
Any student organization, department, office, lab, or other UMD group whose mission connects to sustainability is welcome to register a table at the event. Table registration is due April 3, 2023.
Learn more and register at sustainability.umd.edu/earthfest2023.