Sustainability Advisors
Support Sustainability Awareness:
The UMD Office of Sustainability aims to introduce all students to core sustainability concepts and the university's network of sustainability-minded faculty, staff and students. Our team of student leaders developed a lesson aimed at inspiring students to get involved with ending poverty, fighting inequality, enhancing public health, stopping climate change, and more. It's a bold agenda. We're asking you to join this effort.
The Sustainability Advisors lesson helps support the university's Climate Action goals and President Pines' call to address society's Grand Challenges.  
If you are a UMD student well-versed in sustainability and interested in becoming a Sustainability Advisor for the '23-'24 academic year, please complete the application form. Applications are accepted on a rolling basis. 
If you teach UNIV100 or another first-year class and would like to schedule a presentation, please use this form to request a presentation. 
About Advisors:
Since 2008, the Office of Sustainability has worked with exceptional third-year or fourth-year students to develop and teach an interactive lesson about sustainability and climate change and how each affect students, their studies, and future career prospects.
The Sustainability Advisors and their lesson have received incredible reviews from first-year students and their instructors. The goal for this sustainability lesson is to make it a core component of first-year education so that all students of the University of Maryland have a basic understanding of the fundamental issues of sustainability and opportunities to get involved with sustainability initiatives on campus. The presentation will cover the United Nations Sustainable Development Global Goals; Opportunities for UMD students to get involved in meeting these global goals as well as UMD's own community goals; Tips and tools for making sustainable lifestyle choices at UMD; and time for Q&A. 
For the past 15 years, the Student Sustainability Advisors presented lessons to first-year students in UNIV100, HONR100, Scholars Colloquium, and other first-year seminar classes. The Advisors program has reached more than 18,500 students to date, and presents to hundreds of students on average each Fall semester.
20,000
Students reached in over a decade of advisor lessons
108
Trained Sustainability Advisors over the past 10 years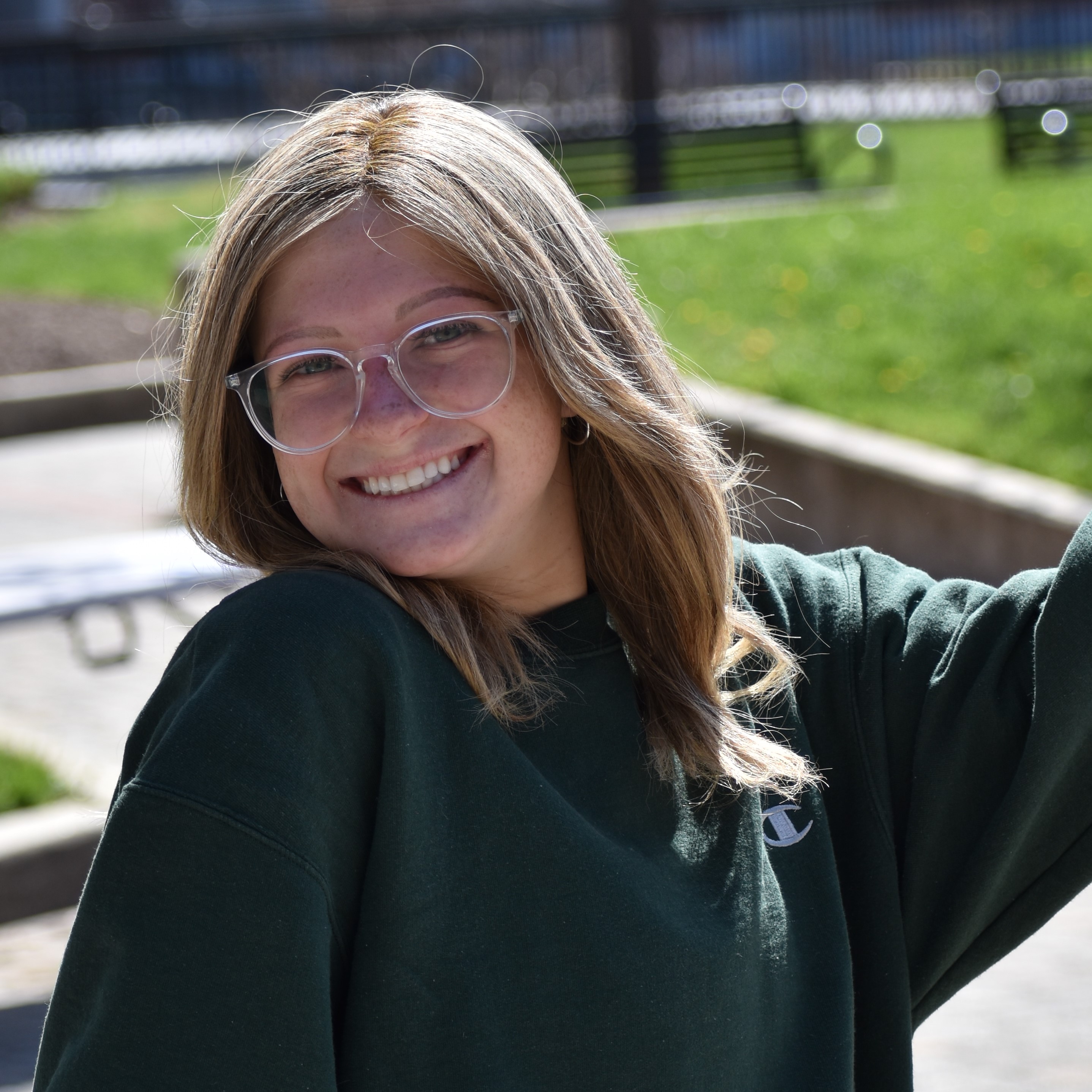 "Being a Sustainability Advisor throughout my time as an undergraduate student has given me numerous opportunities and experiences. Connecting with my peers and professors allowed me to spread awareness of protecting our shared environment. Being an advisor taught me how to communicate important ideas surrounding sustainability and have confidence when presenting both virtually and in-person. As the understanding of sustainability as a whole grows across campus, I passionately represented what it means to be sustainable! I am grateful for the people I have met and worked with, teaching me to continue my aspirations of sustainability after college."
- Ariel Koff, Sustainability Advisor for 3 years