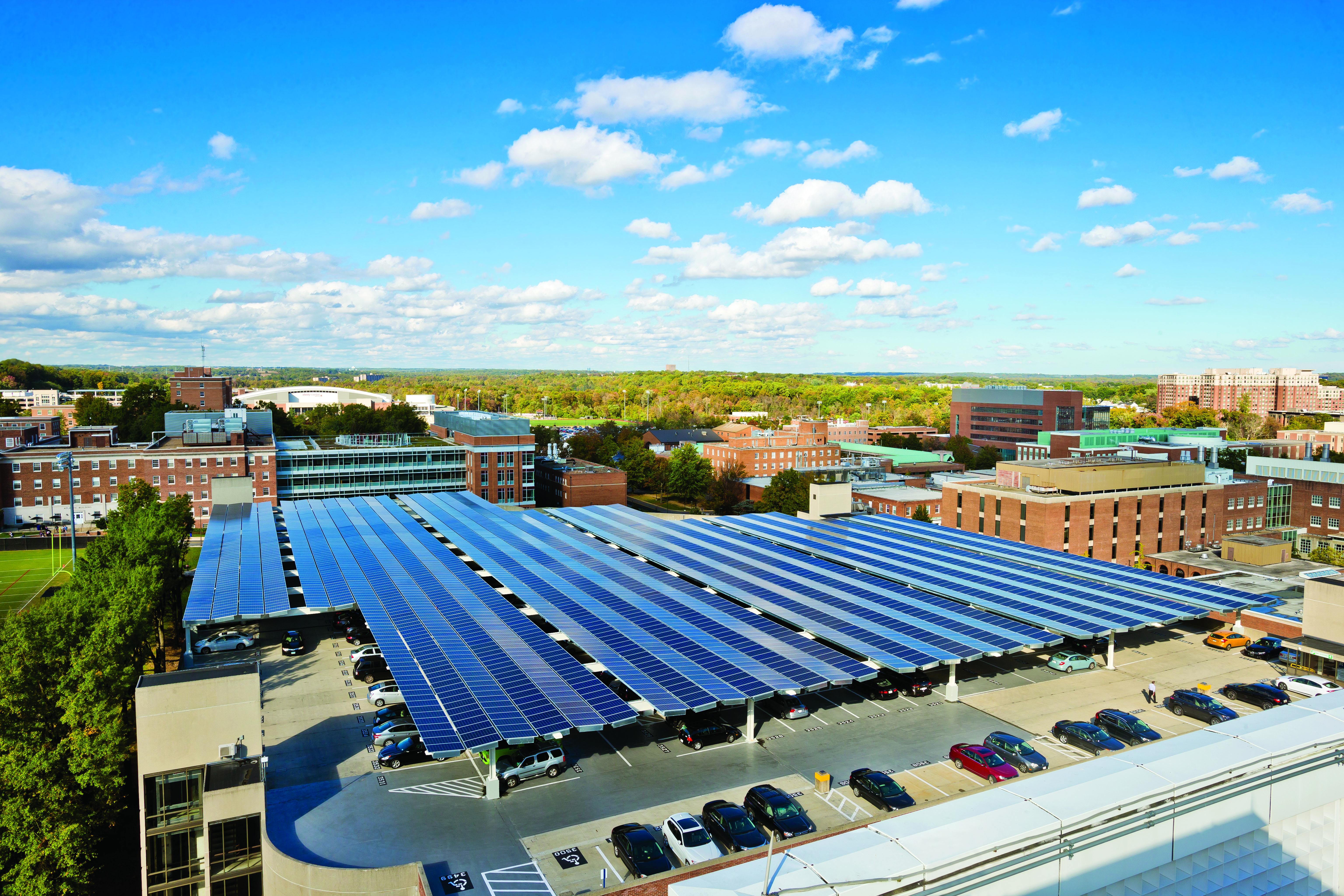 Sustainable Energy
Carbon Neutral, Renewable, & Efficient Energy Systems
Energy – where it comes from and how much we use – has major implications for the environment and our health.
The extraction and combustion of fossil fuels is linked to climate change and polluting air and water quality. Seeking renewable and efficient solutions for energy generation, use, and storage will reduce our emissions, support economic development, and protect the well-being of the people and planet.
100%
renewable purchased electricity
9,000
solar panels on campus
850+
building utility meters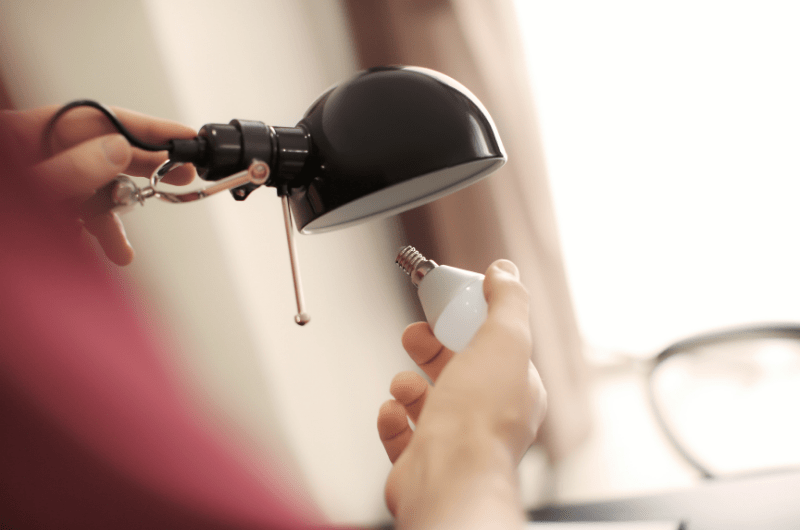 Opportunities
UMD's programs to conserve energy, reduce emissions, and explore innovative tech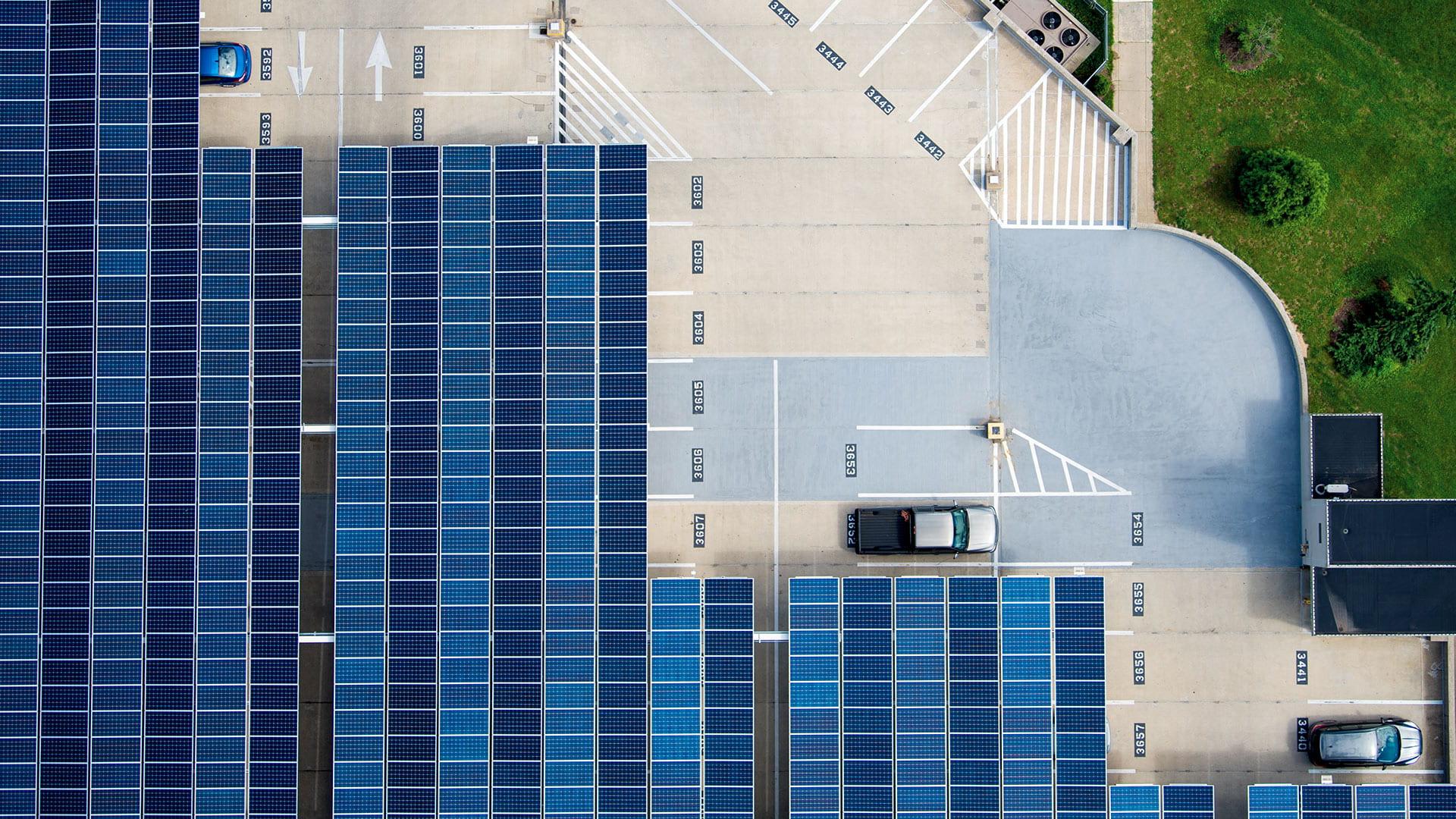 Achievements
UMD initiatives supporting sustainable energy on campus
The University of Maryland's main campus at College Park is a small city with a population of roughly 50,000 by day and more than 250 facilities across 1,340 acres. In addition to the College Park campus, UMD also manages over 3,800 acres of land across the state, including facilities in Western Maryland, Eastern Shore, Ellicott City, and Clarksville to name a few. 
UMD works to achieve carbon neutrality by 2025 by conserving energy, sourcing renewable energy, and increasing campus efficiency through infrastructure upgrades, green buildings, and smart growth.
The Facilities Management (FM) team manages UMD's energy system for both main campus and the auxiliary campuses. The FM team aims to continuously improve energy efficiency, explore opportunities to incorporate UMD's academics and research into operations, and encourage sustainable practices in the district energy system.  
Carbon Neutrality Initiatives: In 2021, President Pines committed UMD to achieving carbon neutrality by 2025, accelerating UMDs original goal by 25 years. Compared to the 2005 baseline, UMD has already halved greenhouse gas emissions through programs including: the 100% renewable purchased electricity commitment, the Carbon Neutral Air Travel initiative, the Undergraduate Student Commuting Offset Program, and the Carbon Neutral New Development program.
Renewable Electricity: As of 2020, all purchased electricity is generated by renewable sources. In addition to the electricity generated on campus by the Combined Heat and Power Plant (30%) and solar panels (5%), around 65% of electricity is sourced from purchasing agreements with local wind and solar farms or from the regional Renewable Energy Credit (REC) market.
NextGen Energy Program: The NextGen Energy Program (NextGen) is a major initiative to replace, renew, and modernize the University of Maryland, College Park's aging energy system through a proposed public-private partnership (P3).  NextGen plays a critical role in ensuring UMD can depend on a reliable and resilient energy system for decades to come. As a carbon-neutral energy solution, NextGen will help meet UMD's sustainability goals and advance its Climate Action Plan. 
Energy Goals & Performance Contracts: UMD and the State of Maryland have encouraged energy efficiency and reduction in energy consumption for the past 15 years. In 2014, UMD committed to the President's Energy Initiatives which built on existing Climate Action Plan strategies and State of Maryland legislation. Between 2014 and 2020, UMD reduced energy consumption by more than 15%, opened the first carbon neutral building on campus, and established a carbon offset program.
Related Academic and Research Programs:
Sustainable Energy Stories: