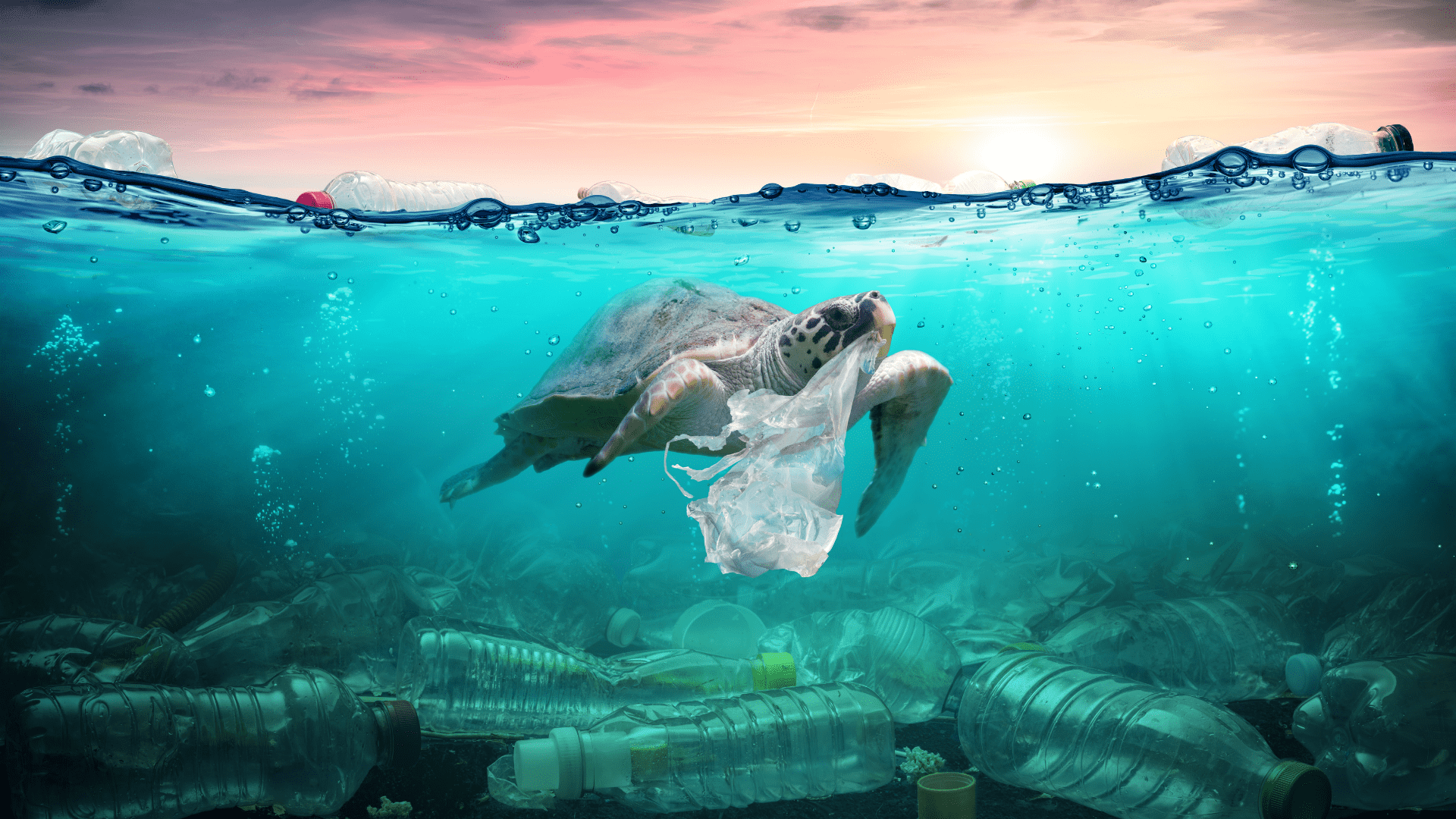 Waste Minimization
Reduce, Reuse, Recycle & Compost
Reducing consumption and curbing waste protects ecosystem health and protects natural resources. From raw material extraction, processing, manufacturing, and distribution- all our choices add up.
We can cut our consumption by switching from disposables to reusables and making sustainable purchasing decisions to have a major impact on the health of people and the planet.
From air and water pollution, deforestation, and habitat destruction- our consumption and disposal decisions impact the well-being of all. 
90%
of surveyed students carry reusable bottles & bags
68%
of UMD's waste was recycled or composted in 2021
90%
reduction in total paper purchases between 2007-2021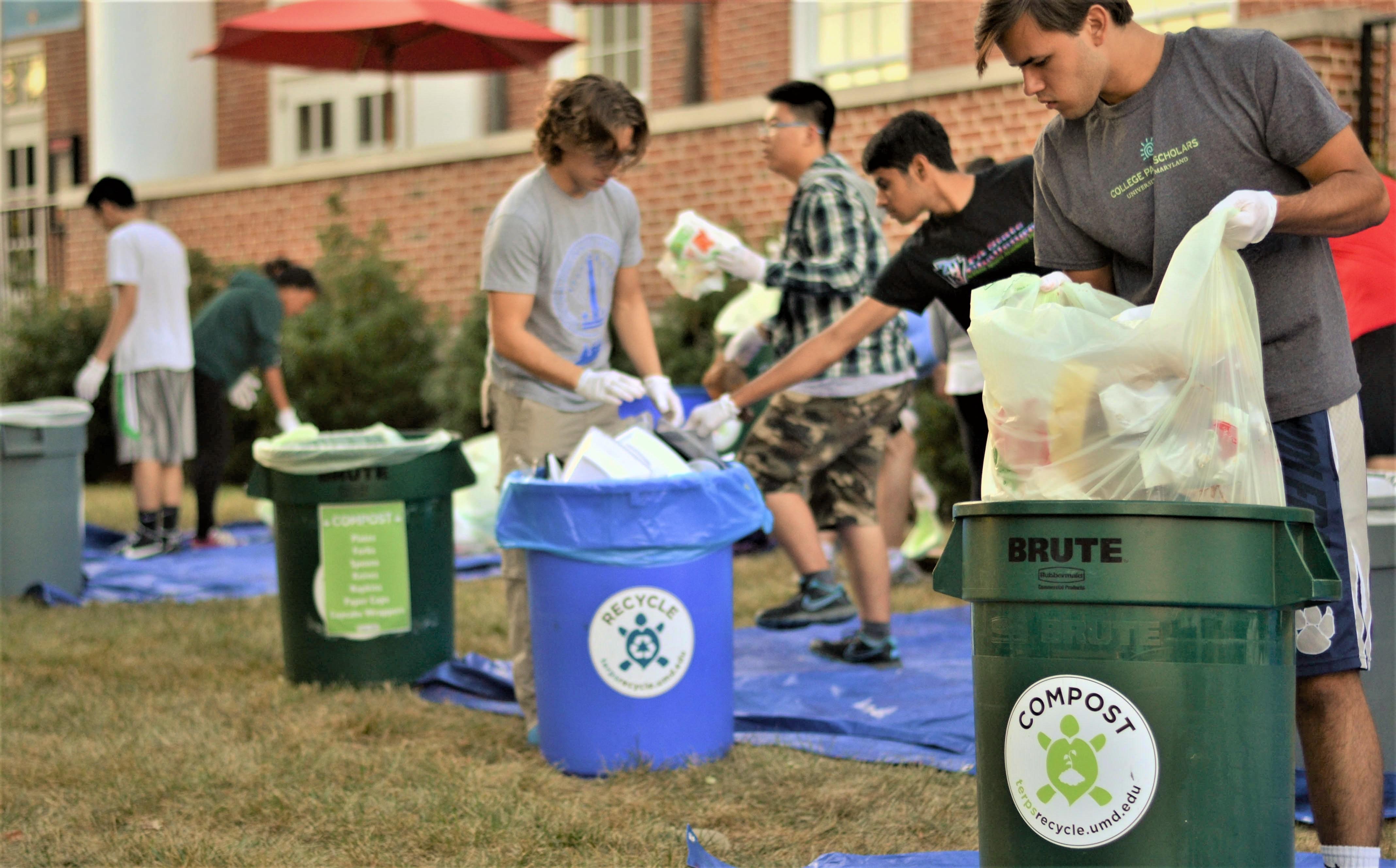 Opportunties
UMD's programs supporting you to minimize waste, reduce, reuse, recycle & compost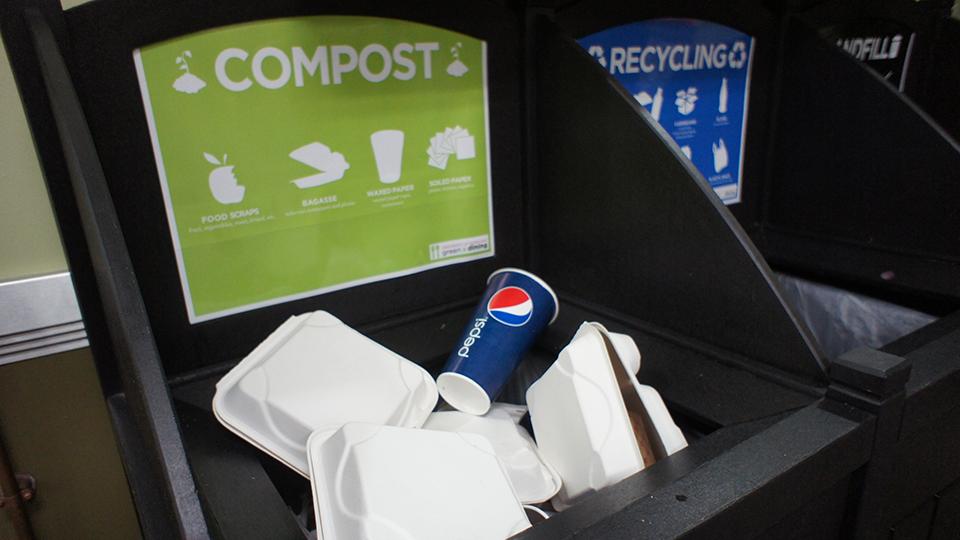 Achievements
Ways UMD is Advancing Waste Minimization
The Recycling and Solid Waste Unit of Facilities Management leads and supports programs that keep materials out of the landfill and comply with UMD's composting, recycling, and waste minimization targets. This unit, commonly called TerpsRecycle, partners with the Office of Sustainability, Dining Services, Residential Facilities, and others to reduce waste generation, create opportunities to reuse materials, and compost, recycle, or landfill waste as needed.
Campus Race to Zero Waste: Previously RecycleMania, the Campus Race to Zero Waste is an annual competition hosted by the National Wildlife Federation to help colleges and universities advance campus recycling and waste reduction efforts. UMD competes every year and ranked first in the Big 10 and Maryland categories in 2020. 
Can the Can: Facilities Management eliminated thousands of plastic bin liners by providing staff with mini bins for their desk areas. By reducing the size of bins and by no longer offering at-desk bin emptying, staff are encouraged to minimize waste generation. Full size single stream recycling bins and compost bins are provided in most office spaces.
Dining Services Waste Reduction Efforts: Dining Services began UMD's composting program in the early 2000s with back-of-house composting. They have continued this record of excellence in waste minimization by introducing programs within dining halls, on the Terp Farm and around campus. 
Anytime Dining

:

UMD Dining Halls switched to reusable plates and utensils in 2016, eliminating 1.3 million disposable items from the university's waste stream annually.

Ocean Friendly Campus Initiative:

Starting in 2018, Dining Services' cafes and shops made the switch from disposable plastic utensils and straws to compostable. They also provided students with discounts for using reusable bags and free bags for students on an Anytime Dining Plan.

Terp Farm CSA and Post-Harvest:

In 2018, UMD students created the Flower Community Supported Agriculture (CSA) program. Flowers are grown at Terp Farm to help rejuvenate the soil between plantings. Rather than letting the flowers go to waste, the farm sells shares of the cut flowers to individuals, generating funds during the off-season. A trial program created in 2019, Terp Farm's post-harvest initiative conducts a second harvest on production fields. This helps capture more consumable produce, preventing food waste in the fields.
Drive to Zero Waste: In 2013, Athletics and Facilities Management partnered for the Sustainability Fund proposal "Drive to Zero Waste." The project aimed to achieve "zero waste" at all athletics facilities within three years, meaning at least 90% of solid waste will be diverted from landfills and sent to recycling or composting facilities instead.
Related Academic and Research Programs:
Sustainable Waste Stories: