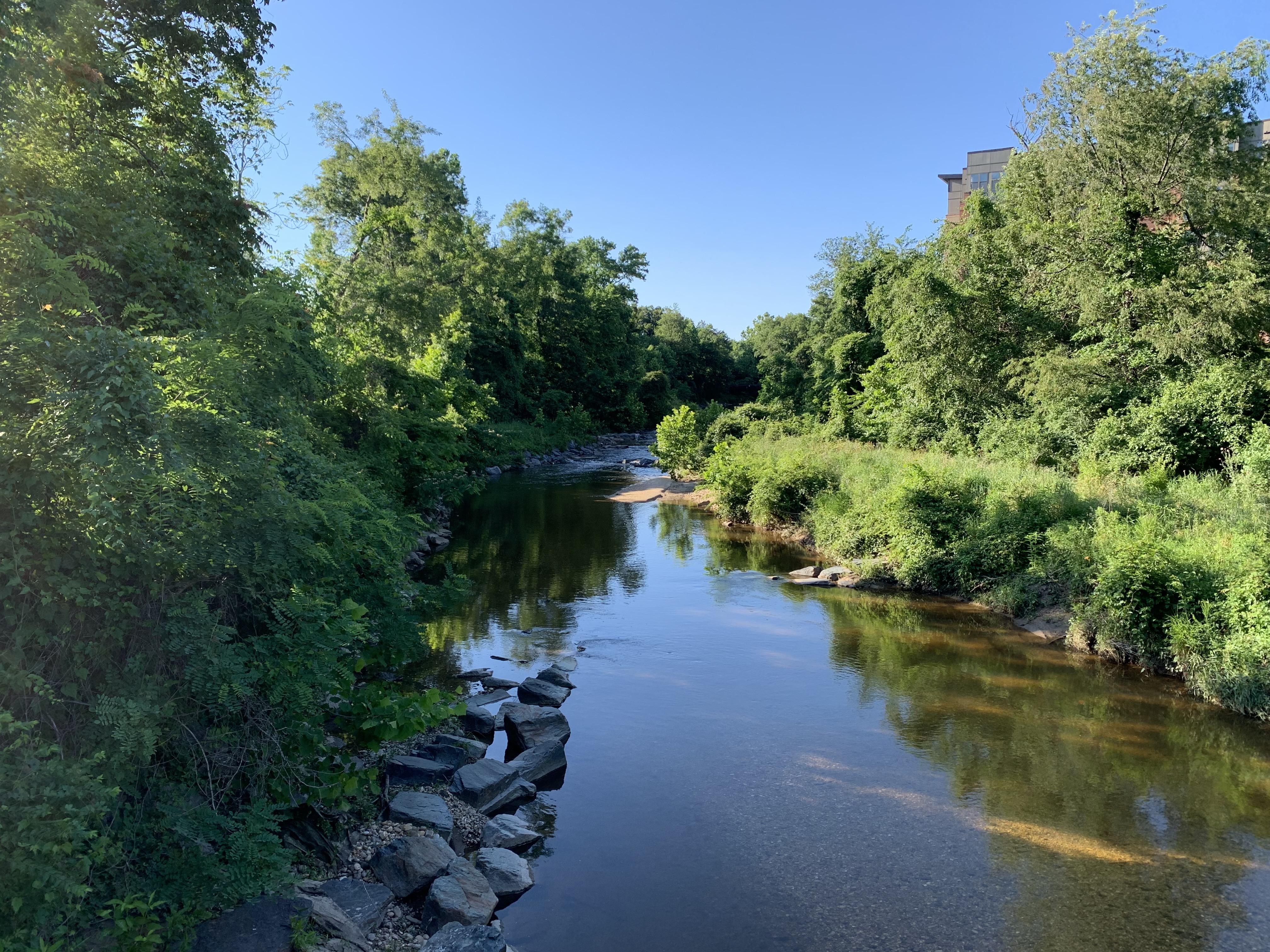 Sustainable Water Systems
Protecting Waterways & Conserving Water
Due to climate change, storms are predicted to worsen in our region. The University of Maryland aims to protect the Chesapeake Bay and local water resources through stormwater management, conservation, and innovative education and research.
Through stormwater management, we can prevent water pollution and nutrient overloading, preserving natural habitats and ecosystems. With rainwater collection, treatment, and reuse, we can reduce flooding and help our regional water systems while also conserving water. All together, UMD can conserve water resources for future generations to come.
66%
(or 886 acres) of unpaved campus surfaces
#1
contributor to the Chesapeake Bay Foundation Carbon Reduction Fund
163
stormwater management facilities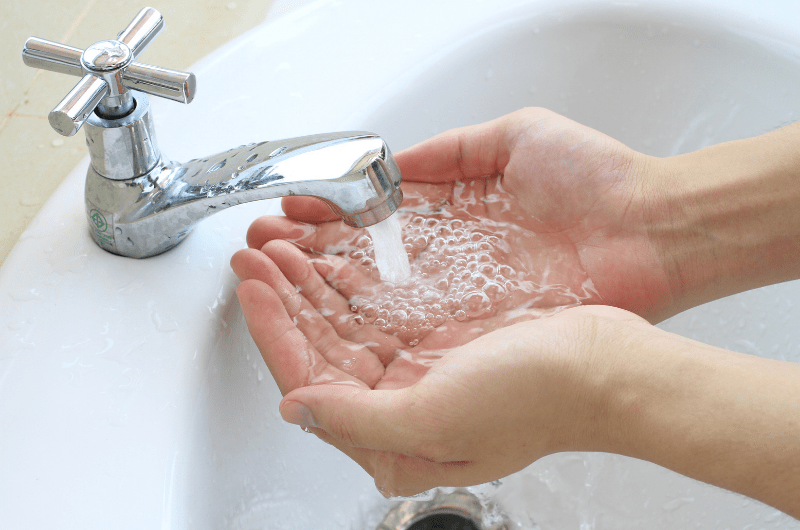 Opportunities
UMD's programs to protect and conserve clean water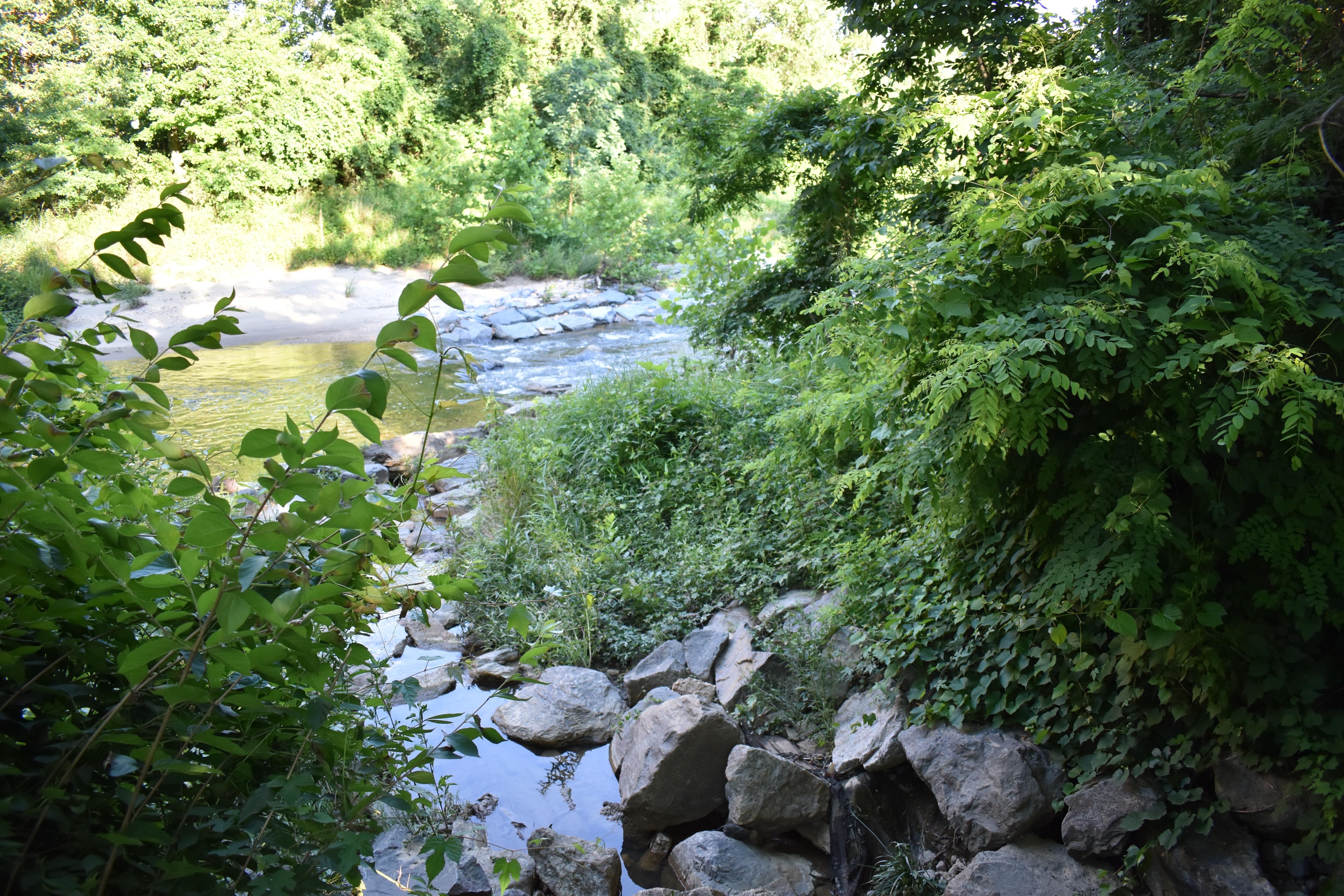 Achievements
How UMD advances sustainable water management
The University of Maryland's is committed to protect and restore water including:
Protect the Chesapeake Bay and local waterways from pollution through strong stormwater management and remediation actions.

Conserve potable (drinkable) water resources while also reducing on-campus flooding by collecting and reusing rainwater.
UMD continuously works to improve water quality in local waterways and watersheds by installing stormwater facilities, by reducing impervious (paved) surfaces on campus, and by performing outreach with local governments, farms, and other entities to encourage stormwater best management practices.
Stormwater Compliance: Strictly regulated by state and federal legislation, UMD's Department of Environmental Safety, Sustainability, and Risk oversees three stormwater and water quality permits for main campus. The department generally aims to prevent stormwater pollution, partnering with UMD's Facilities Management, the Maryland Department of Natural Resources, and Maryland Department of the Environment to protect the region's waterways.
Stormwater Facilities: UMD's Facilities Management designs and implements projects to mitigate the impact of new development -- for example, buildings and new paved areas -- on our watershed and local waterways. When areas are paved over, water flows away quickly, allowing it to absorb into the ecosystem. This causes erosion, flash flooding, nutrient overloading in water systems, and generally murky, polluted waters. The campus has invested in many projects that reduce water consumption and manage stormwater to prevent watershed pollution:
Water Conservation: UMD is one of the largest consumers of potable water in the State, so campus water conservation is essential to reduce UMD's utility costs and minimize stress on our regional infrastructure. By adopting water-efficient operations, appliances, and equipment, departments across campus are working to reduce their potable water consumption. The campus has invested in efficient updates such as low-flow toilets, showers, faucets, and moisture sensors on irrigated fields. These efforts have reduced water consumption over the last decade compared to growth in our campus population and buildings.
Water Workgroup: In 2014, the University Sustainability Council approved the Sustainable Water Use and Watershed Report. This report included several recommendations to reduce consumption of potable water and improve stormwater management at the university. A new report is expected to release before Spring 2022.