Sustainable Food Systems
Clean, Green, & Healthy Dining
Food systems– from agriculture to campus dining– shapes the health and well-being of people and the environment.
The University of Maryland has spearheaded sustainable food systems, from research and service to growing and sourcing local, fair, ecological, and humanely raised food for campus dining.
17,860
pounds of produce grown at the Terp Farm in 2021
34%
reduction in carbon emissions per plate between 2017-2021
7,515
Campus Pantry visits between 2021-2022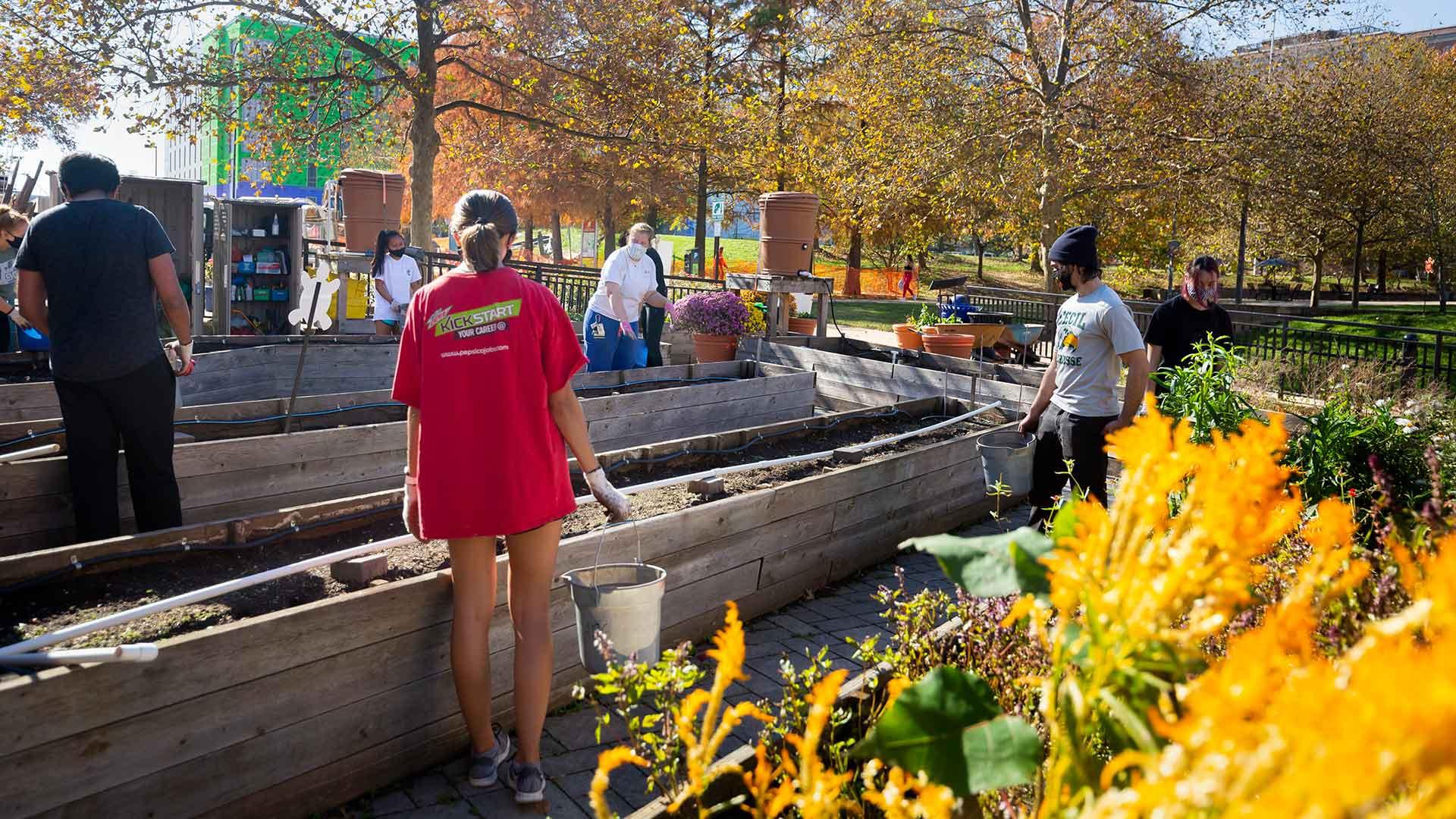 Opportunties
Programs to help you support sustainable food on campus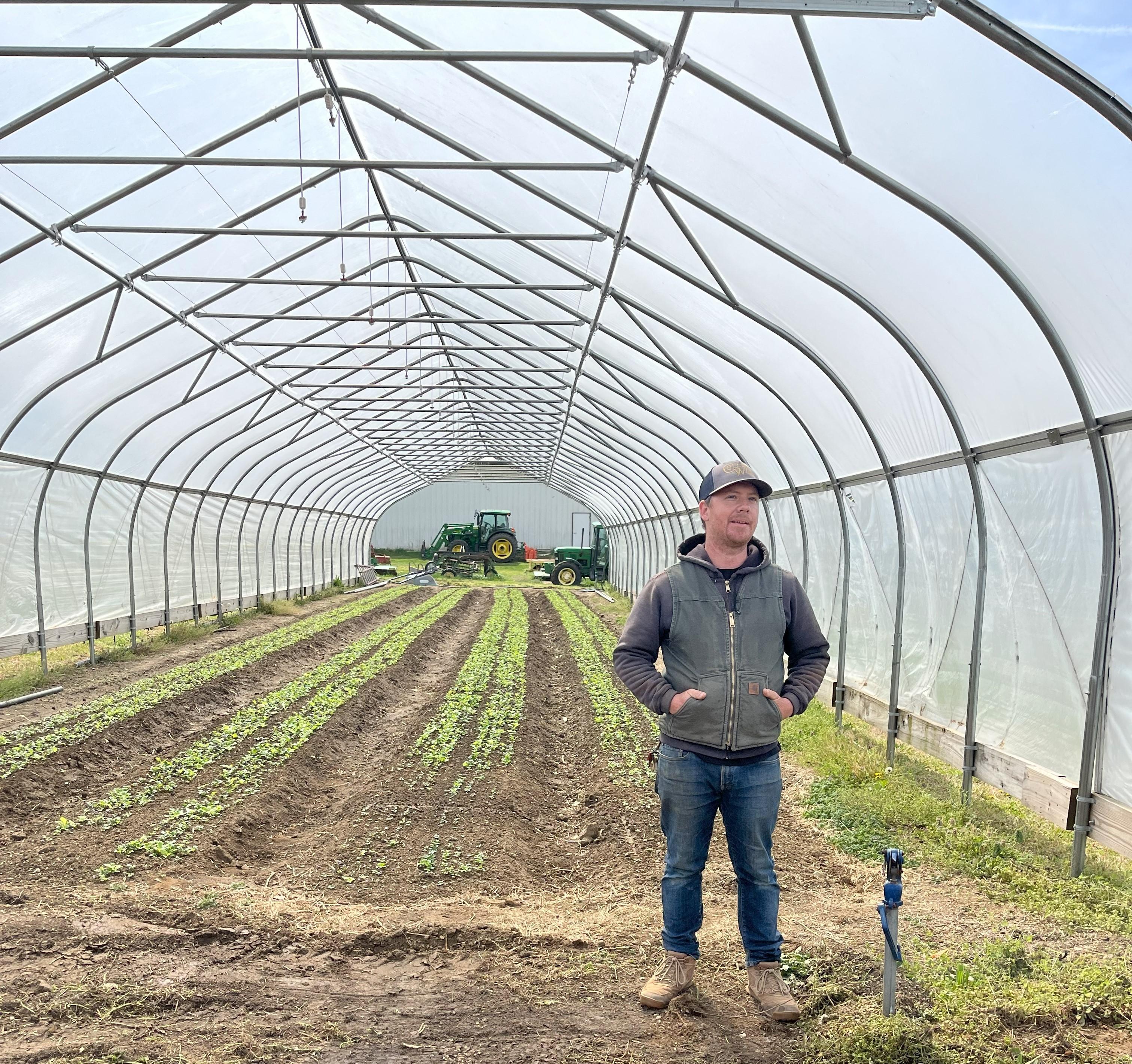 Achievements
UMD Initiatives supporting sustainable food on campus
Cool Food Pledge: In August 2019, the University of Maryland became the first university signatory of the World Resources Institute Cool Food Pledge, committing Dining Services to slash food-related greenhouse gas emissions 25% below 2017 levels by 2030.
Sustainable Food Commitment: UMD Dining Services surpassed their target of 20% sustainable food before the 2020 target. Around 32% of the food served on campus was sourced sustainably in 2020 (local, fair, ecologically sound, or humanely raised).
Menus of Change: UMD Dining is a member of the Menus of Change University Research Collaborative. This network of over 65 universities, research centers, and other organizations is accelerating efforts to move people toward healthier, more sustainable, and delicious foods using evidence-based research, education, and innovation.
Anytime Dining:  83% of dining hall waste was either composted or recycled in Spring 2020, after switching to all reusable dishes and silverware, and initiating composting in Dining Halls in 2016.
UMD's Ocean Friendly Campus Initiative: Dining replaced approximately 1.3 million plastic items from campus annually including bags, utensils, and straws, and provided reusable bags to all 9,000 Anytime Dining plan members. Get a 5-cent discount for using your reusable bag in a campus shop. Where possible, UMD Dining offers compostable straws, paper bags, compostable utensils, and paper stirrers.
Food Recovery Network: In 2014, UMD students started the national non-profit, the Food Recovery Network which has since expanded to chapters across the country. Students volunteer to recover surplus food from dining halls, events, and sports games that would otherwise go to waste and donate it to homeless shelters in MD and DC. Between 2011 and 2019, student volunteers worked with Dining to recover and donate 288,292 total pounds of food.
Related Academic and Research Programs:
Sustainable Food Stories: