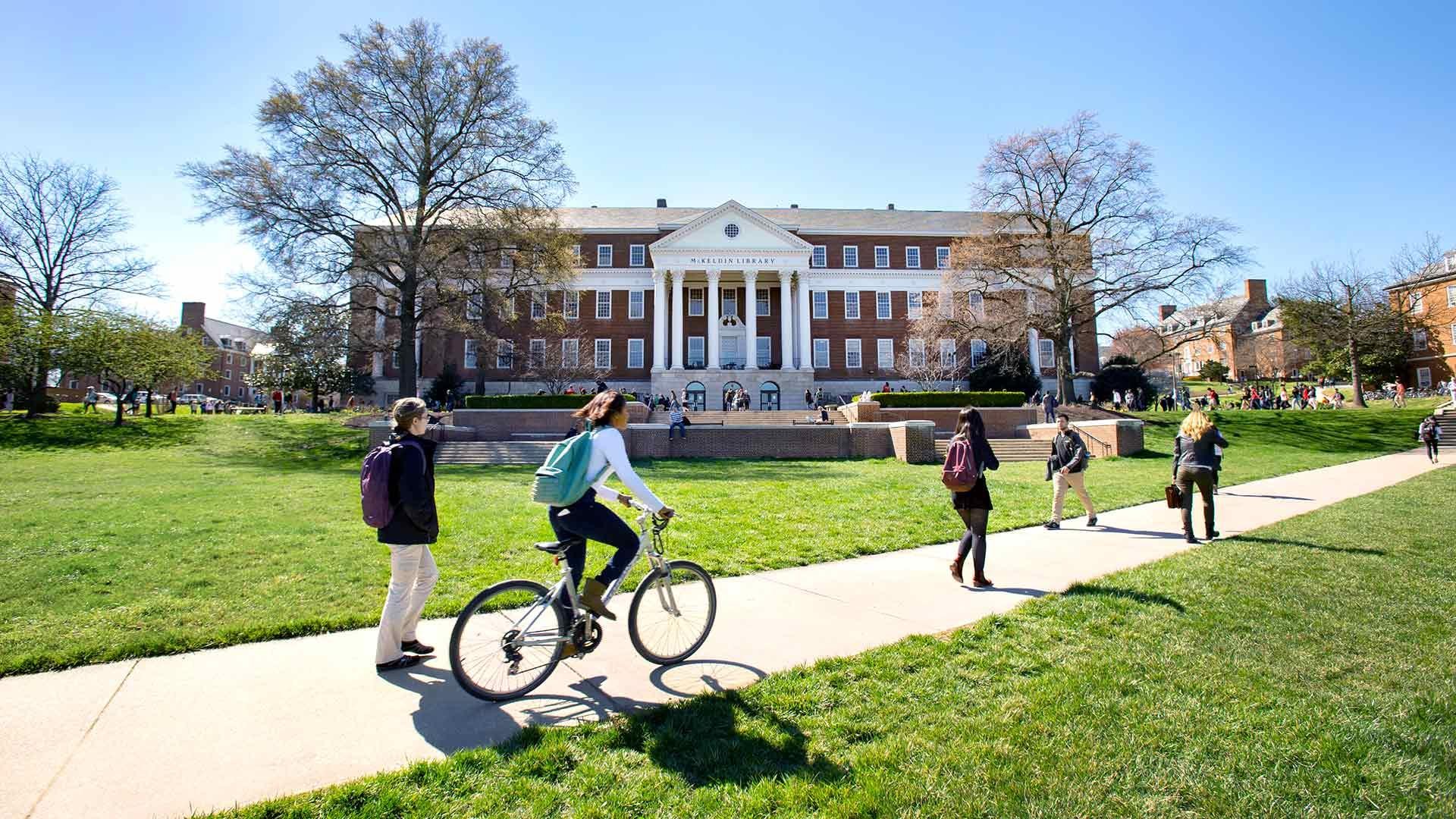 Sustainable Transportation
Reducing Emissions & Protecting Green Space
Bicycling, walking, and public transit reduce emissions and traffic. They preserve green spaces often displaced by parking and roads.
We can ensure an accessible, healthy, active, and equitable transportation system through planning, infrastructure, programs, policies, and practices.
2035
by 2035 the UMD fleet will be entirely electric (over a thousand vehicles)
100%
carbon offsetting of UMD carbon emissions from air travel & undergrad student commuting
Gold
The League of American Bicyclists has recognized UMD as a Gold-Level Bike-Friendly Campus since 2011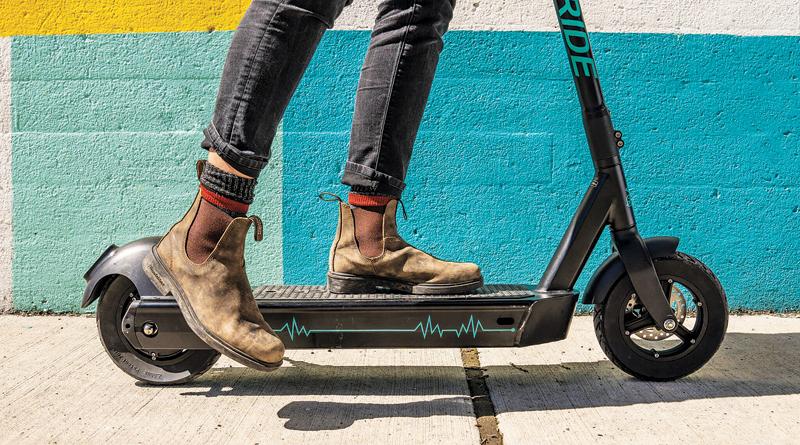 Opportunities
UMD's Department of Transportation Services offers sustainable transportation options to help you save time, money and the planet!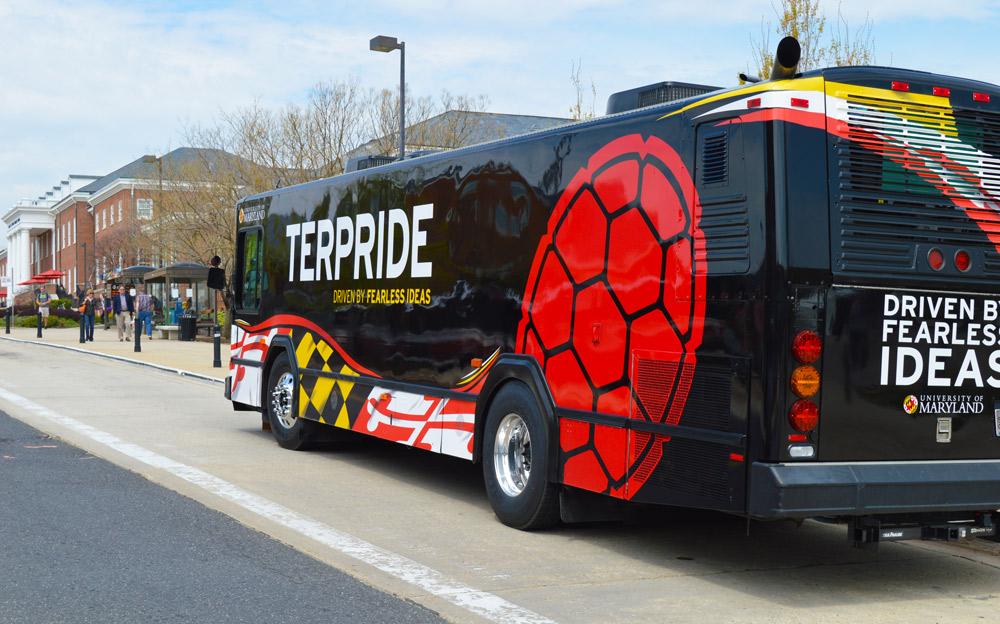 Achievements
How UMD advances sustainable transportation
UMD is walkable and bike-friendly. The campus is not only close to train and metro stations, but also has an extensive campus shuttle system and public transit options. The Smart Commute Platform helps people find routes, calculate timing, costs, and emissions for their routes, and even match with potential carpooling options on their same schedule and route. 
The university is committed to supporting connectivity, the use of sustainable transportation rather than personal vehicles, increasing access and appeal of the campus for pedestrians, and housing students on campus or adjacent to campus to reduce commuting emissions. 
UMD Department of Transportation Services (DOTS) provides the campus community options and incentives encouraging sustainable transportation use, to reduce emissions and single-occupancy vehicles on campus.
Parking cash out incentivizes employees to commute sustainably: The program in 2018 & 2019 successfully incentivized 100 university employees to give up their annual parking permit and commute using sustainable modes for one year. By the end of the program period, most participants indicated they will continue their sustainable car-free commute and not repurchase their parking permit.
Bicycle Recycle program gives old bikes a new life: Funded through a Sustainability Fund Award, the Bicycle Recycle program was started in 2019 to reduce environmental waste, encourage sustainable commutes and develop a culture of donation among students who no longer need their bikes. Bikes are repaired and sold at a discount at the annual DOTS Transportation Fair. Learn more
Electric Scooter & Bike Share:  In 2019 DOTS, the City of College Park, and Town of University Park partnered with the micro-mobility company Veo to create regulations and initially introduce 70 e-scooters to campus and the surrounding area.
Related Academic and Research Programs:
Sustainable Transportation Stories: