The SustainableUMD Outreach Bike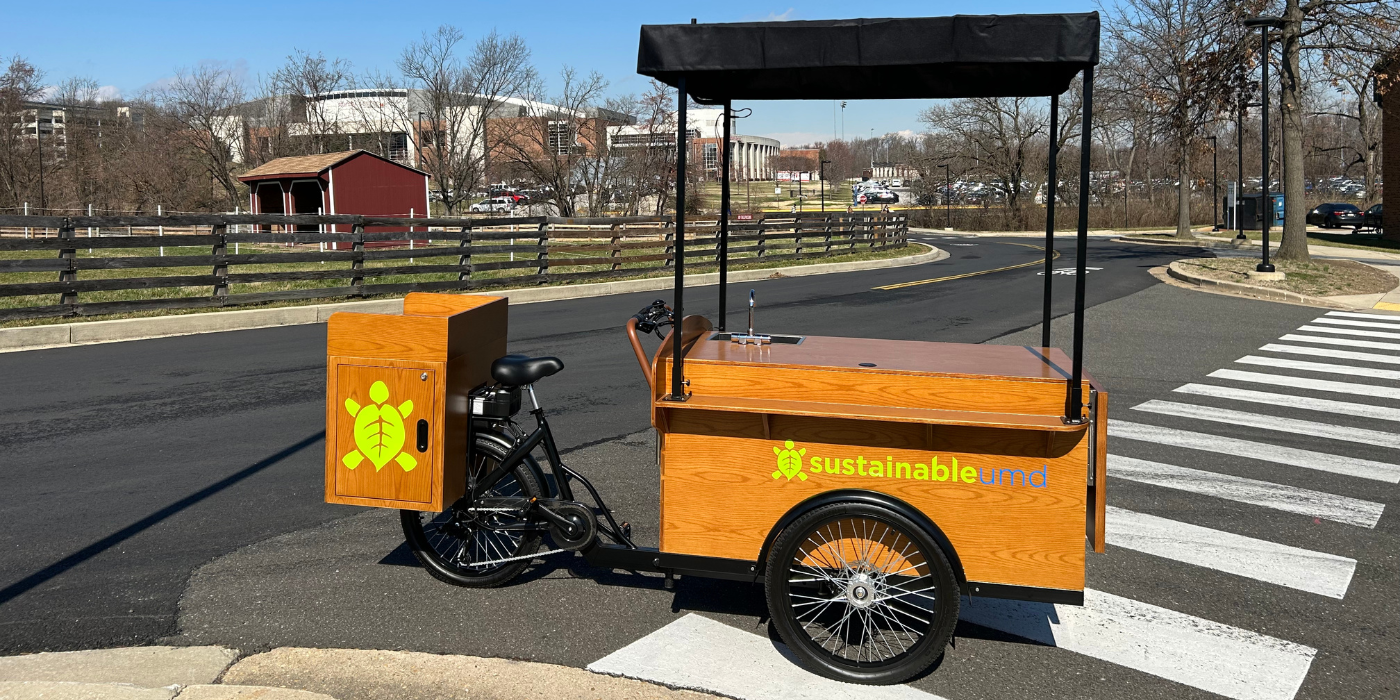 Introducing the Outreach Bike 
The Office of Sustainability is excited to launch the new SustainableUMD Outreach Bike! With live demonstrations, DIY activities, a solar panel to charge your phone, and campus sustainability experts, the bike will provide opportunities for students, staff, faculty, and community members to engage with sustainability initiatives and resources across UMD. Expect to see the bike around campus, at Farmers Markets, EarthFest, Maryland Day and more!  
Groups, offices, or departments on campus can request the Outreach Bike for their own events to bring attention-grabbing appeal, creativity, art, and sustainability to their event. Office of Sustainability professionals, interns, and SustainableUMD Outreach Ambassadors staff the bike and provide sustainability content.
Our Vision 
The SustainableUMD Outreach Bike aims to serve as an iconic, creative, visible, and tangible representation of sustainability for our campus community. The bike intends to catalyze collaboration for outreach and engagement across research, teaching, and action on campus sustainability issues.
We hope the bike can spark conversations about the university and global sustainability goals. We aim for the Outreach Bike to rebuild partnerships and reinvigorate the SustainableUMD Network post-COVID.
The Outreach Bike in Action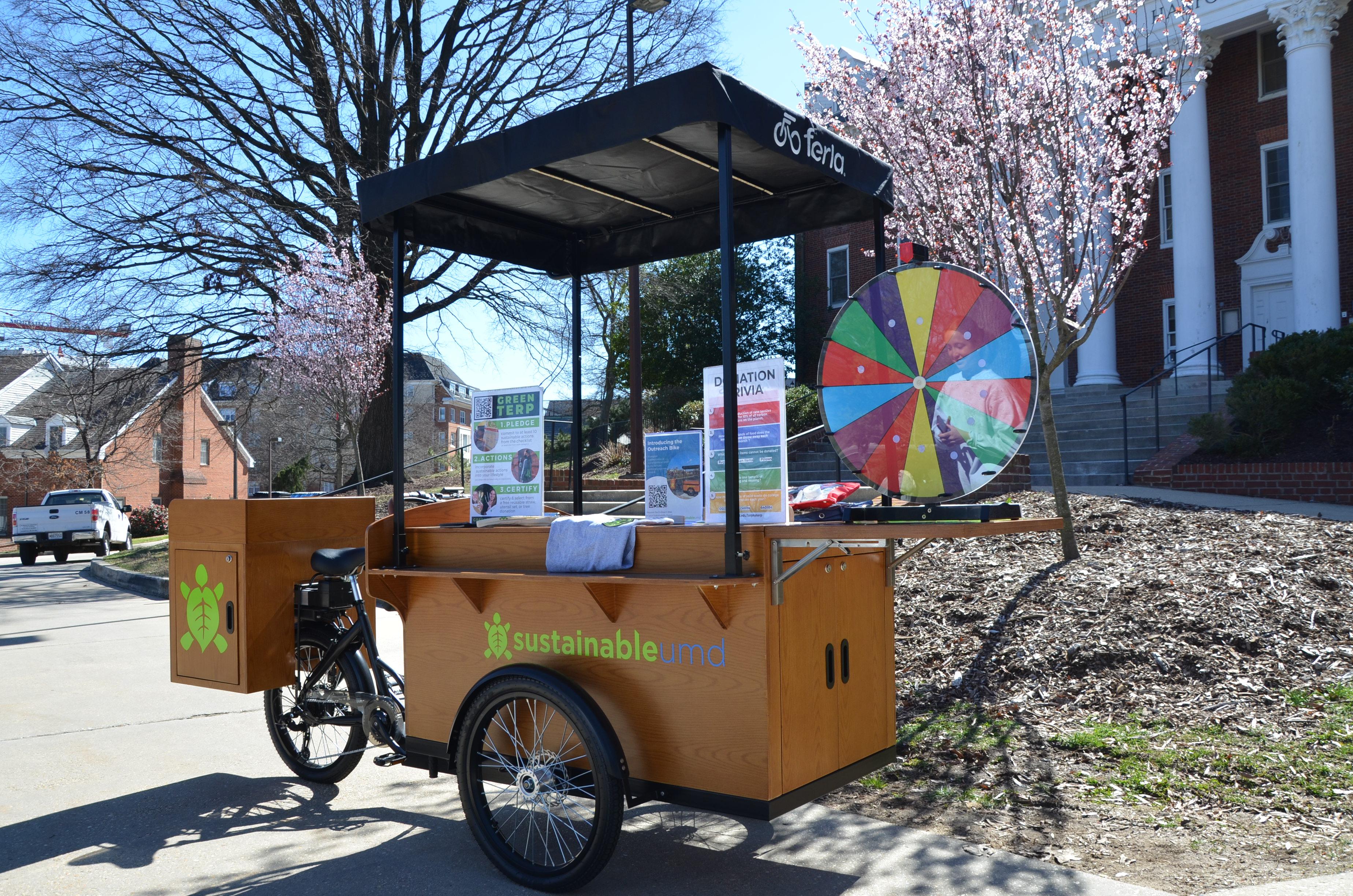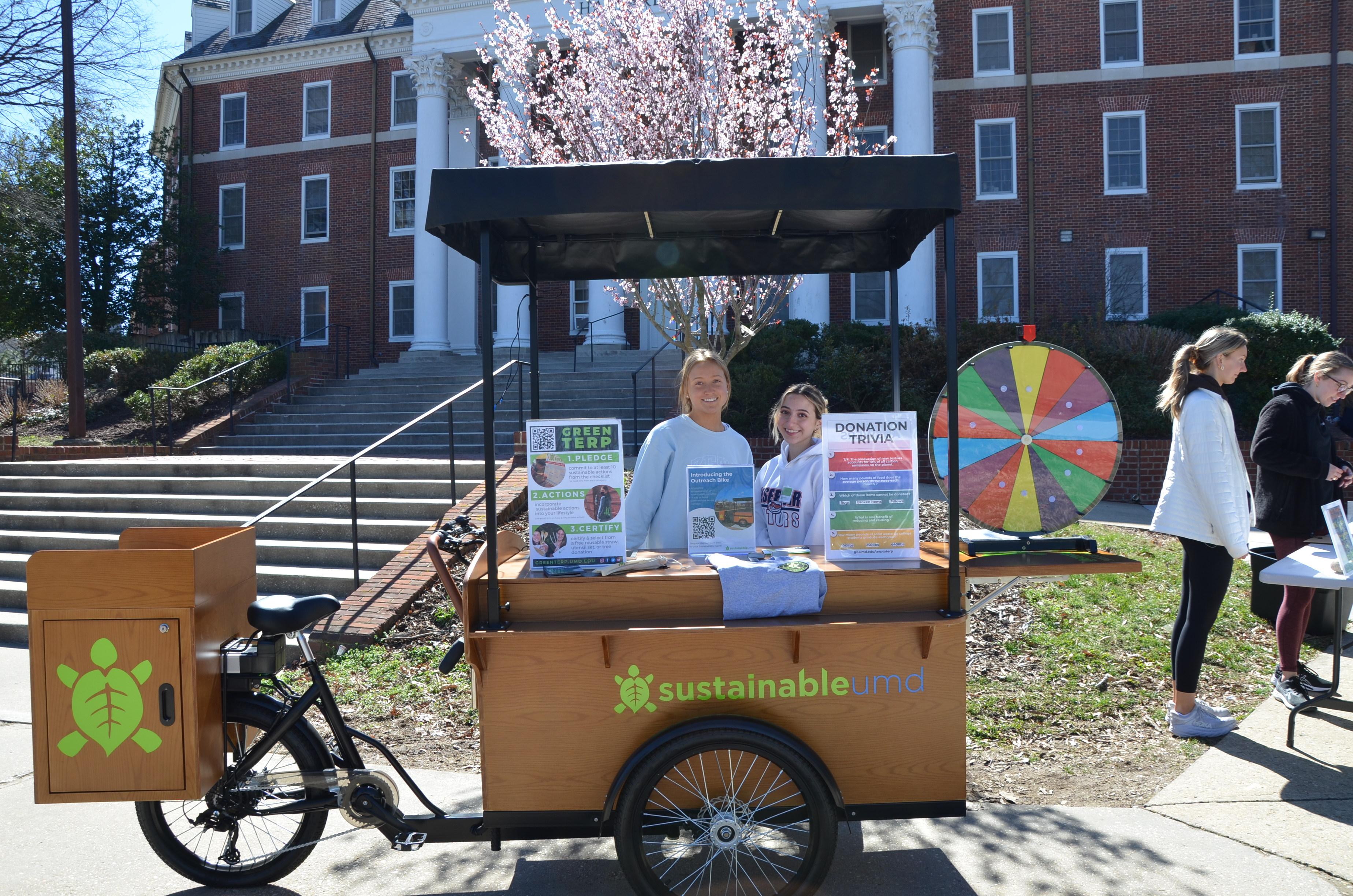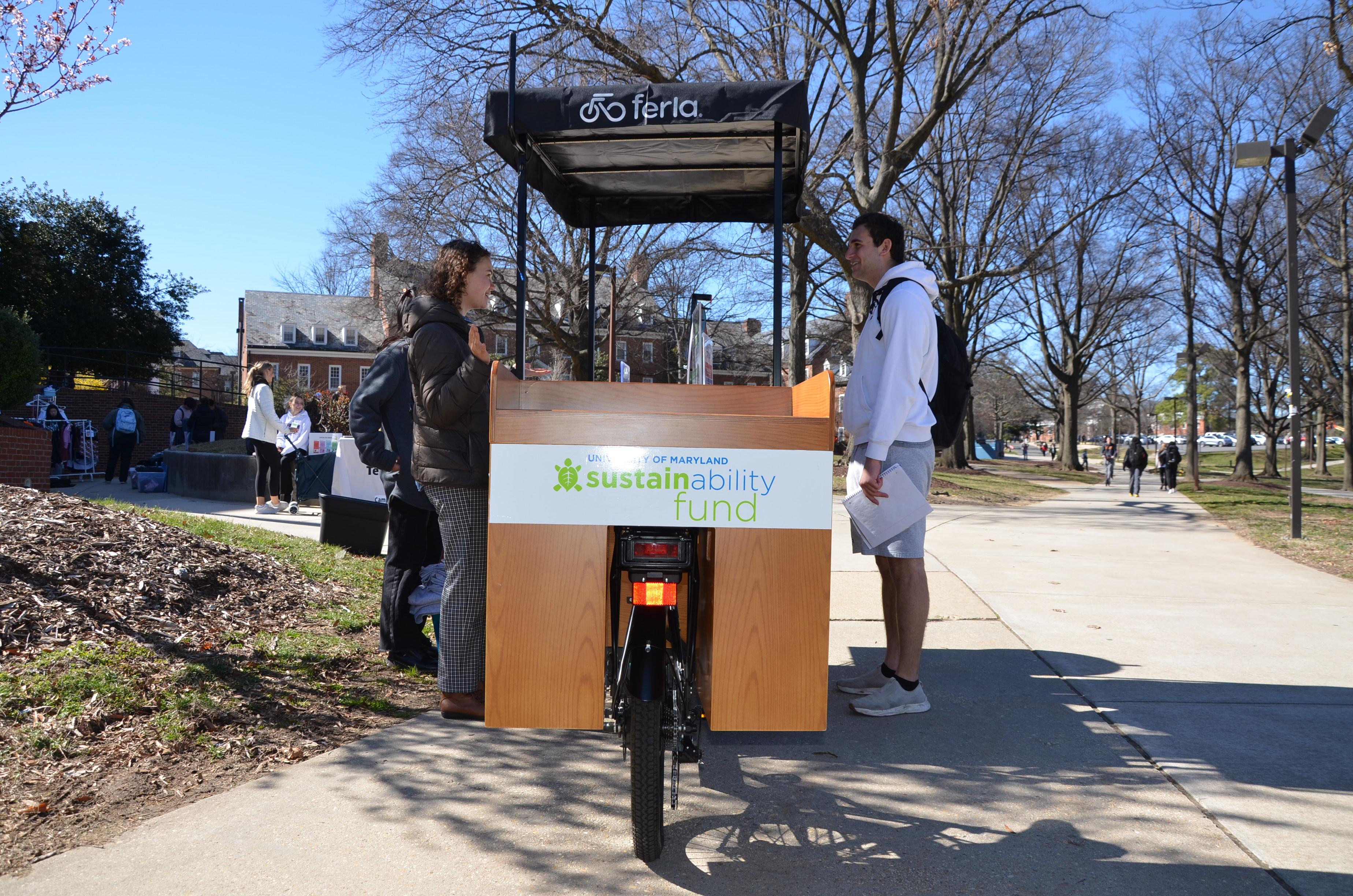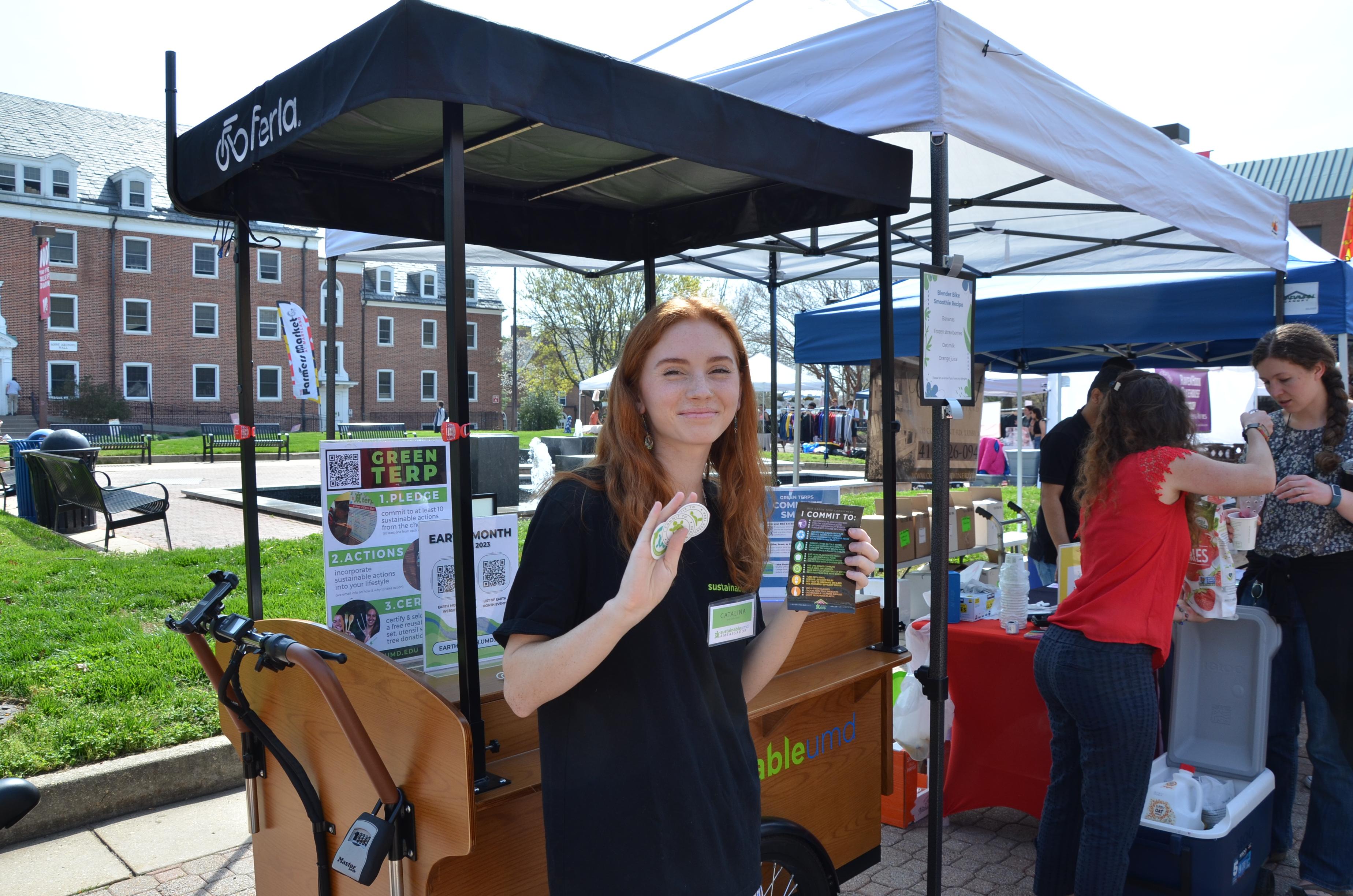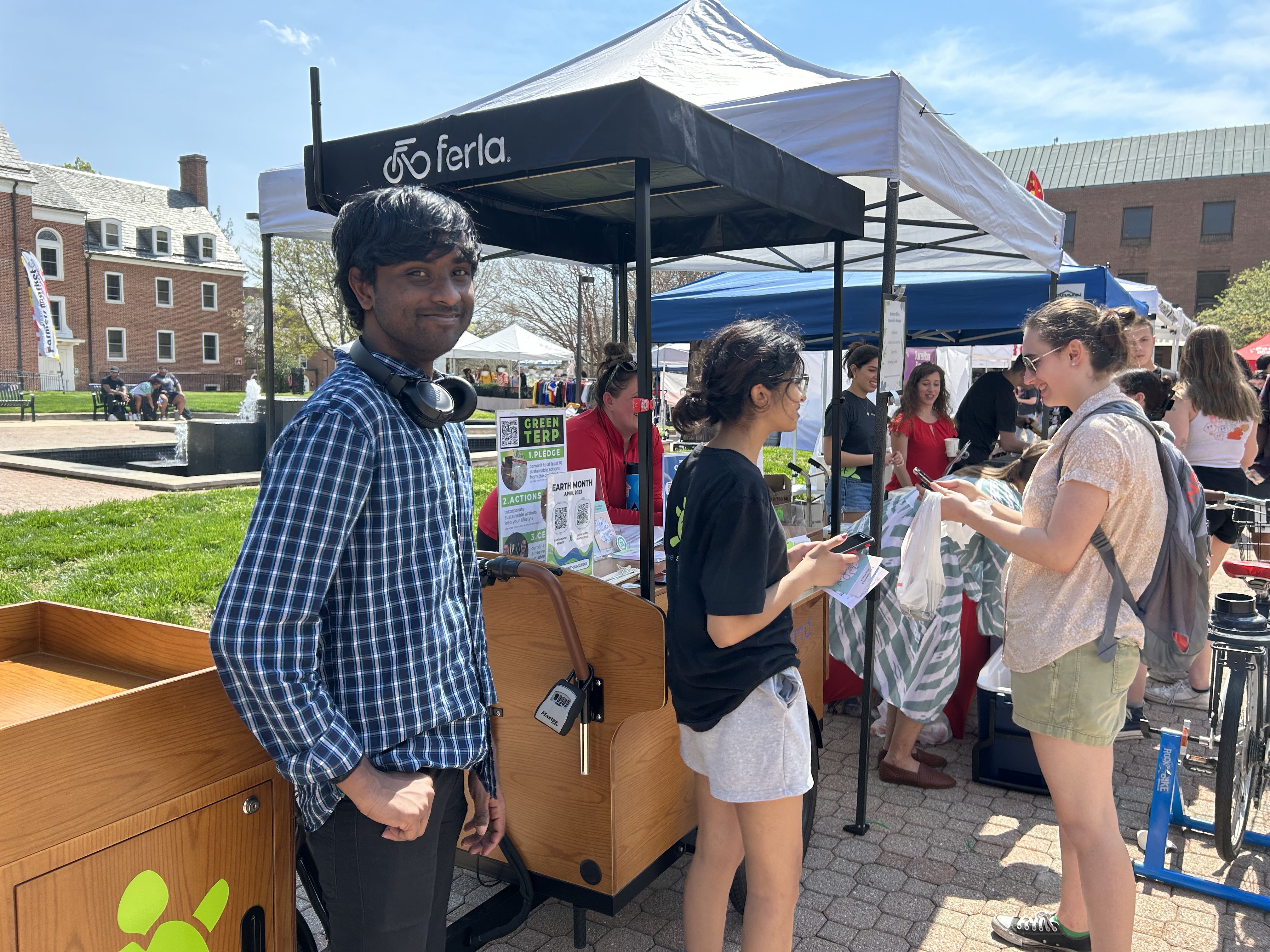 The Outreach Bike Features 
Office of Sustainability staff can pedal regularly or use electrical assistance on the Outreach Bike. Pedal assist makes riding the bike up hills and across campus more manageable. Renewable energy charges the electrical assist battery. 

Come to one of our events to learn about the importance of shifting to clean transportation and energy options.
The solar panel is a tangible representation of renewable energy. The University has over 9,000 solar panels on campus that reduce the reliance on fossil fuels.
Stop by the Outreach Bike and charge your laptop battery while learning more about ways to get involved with clean energy on campus.
Rotating "Did you know?" signage will help inform the campus community about the numerous exciting sustainability resources and initiatives. 
For instance, did you know that the University of Maryland composted 831.2 tons of food waste in 2021? Learn more about the campus' waste diversion practices here.
Request the Outreach Bike for Your Event
The Office of Sustainability is excited to partner with departments, offices, student organizations, and other community members to promote sustainability on campus. If you would like to host the Outreach Bike at one of your events and partner with the Office of Sustainability, please fill out the request form here. We will schedule a time to meet to further discuss your request.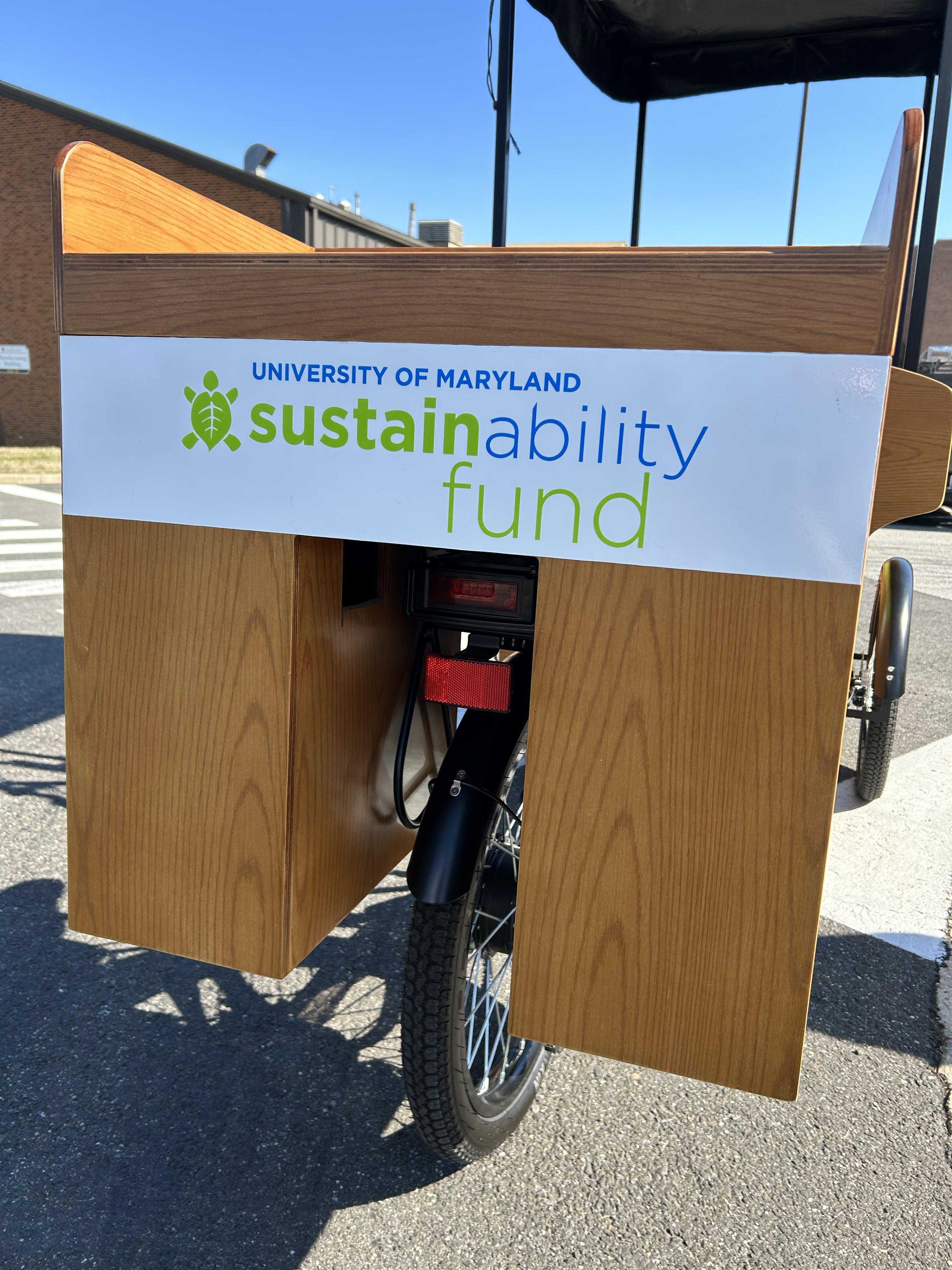 The SustainableUMD Outreach Bike was made possible due to the UMD Sustainability Fund. Any student, faculty, or staff at UMD can receive funding for initiatives and projects that benefit sustainability! Approximately $500,000 is available each fiscal year in the Sustainability Fund, so consider any ideas or initiatives you would like to propose.