EarthFest 2023
Fri, April 21, 11am- 3pm, McKeldin Mall
Hosted by: SGA Sustainability Committee, Office of Sustainability, Dept. of Resident Life, & Residence Hall Association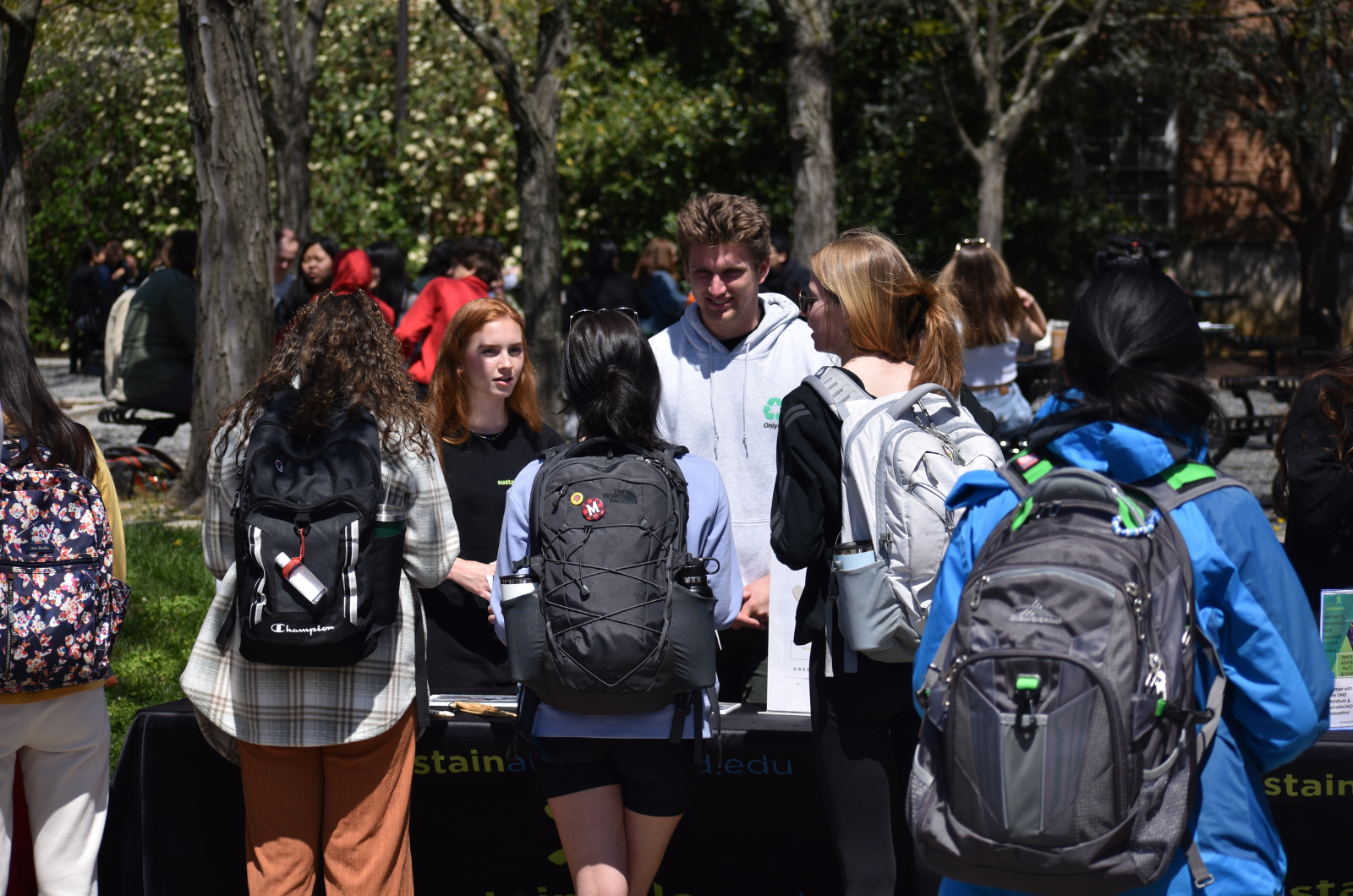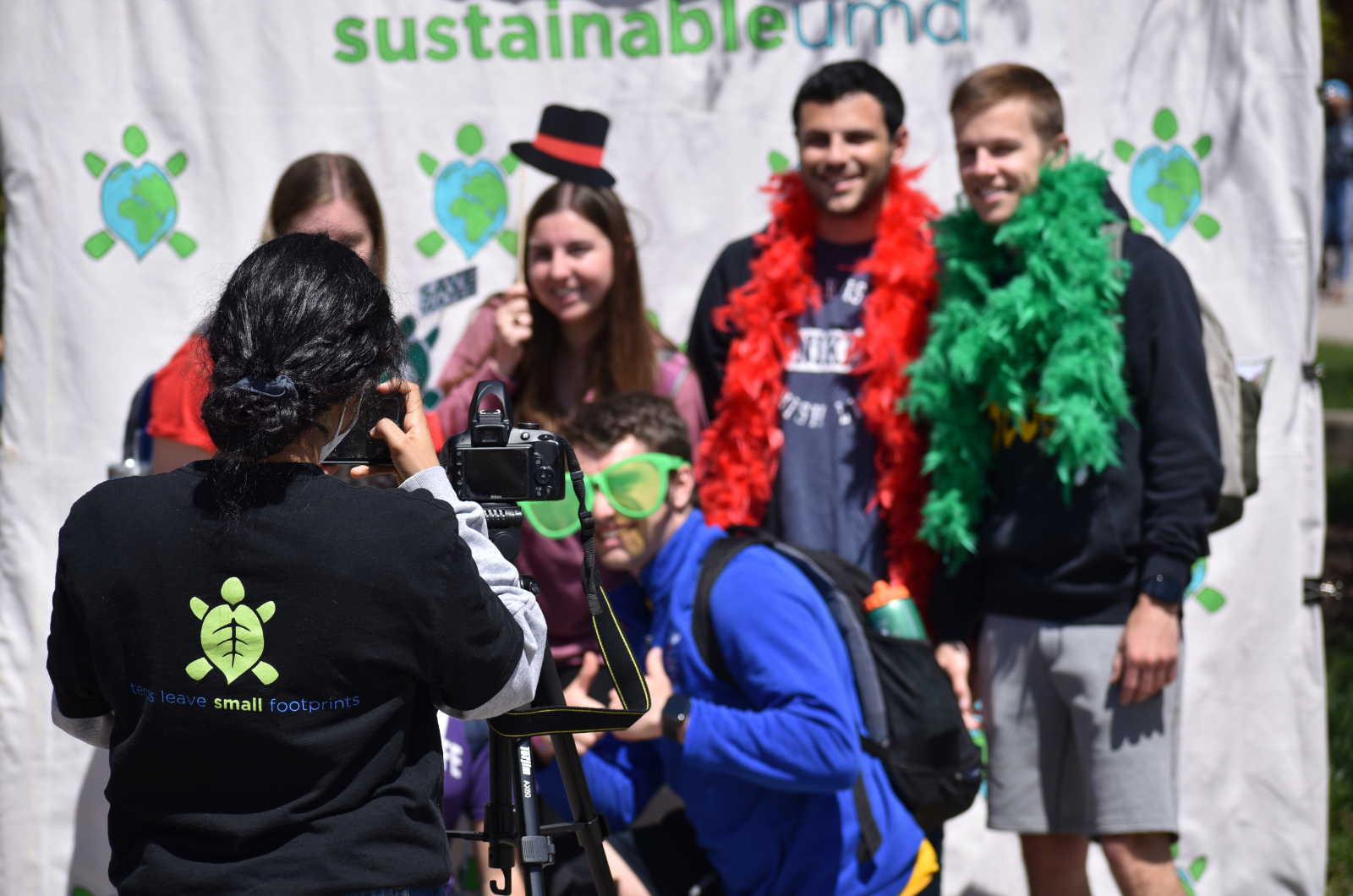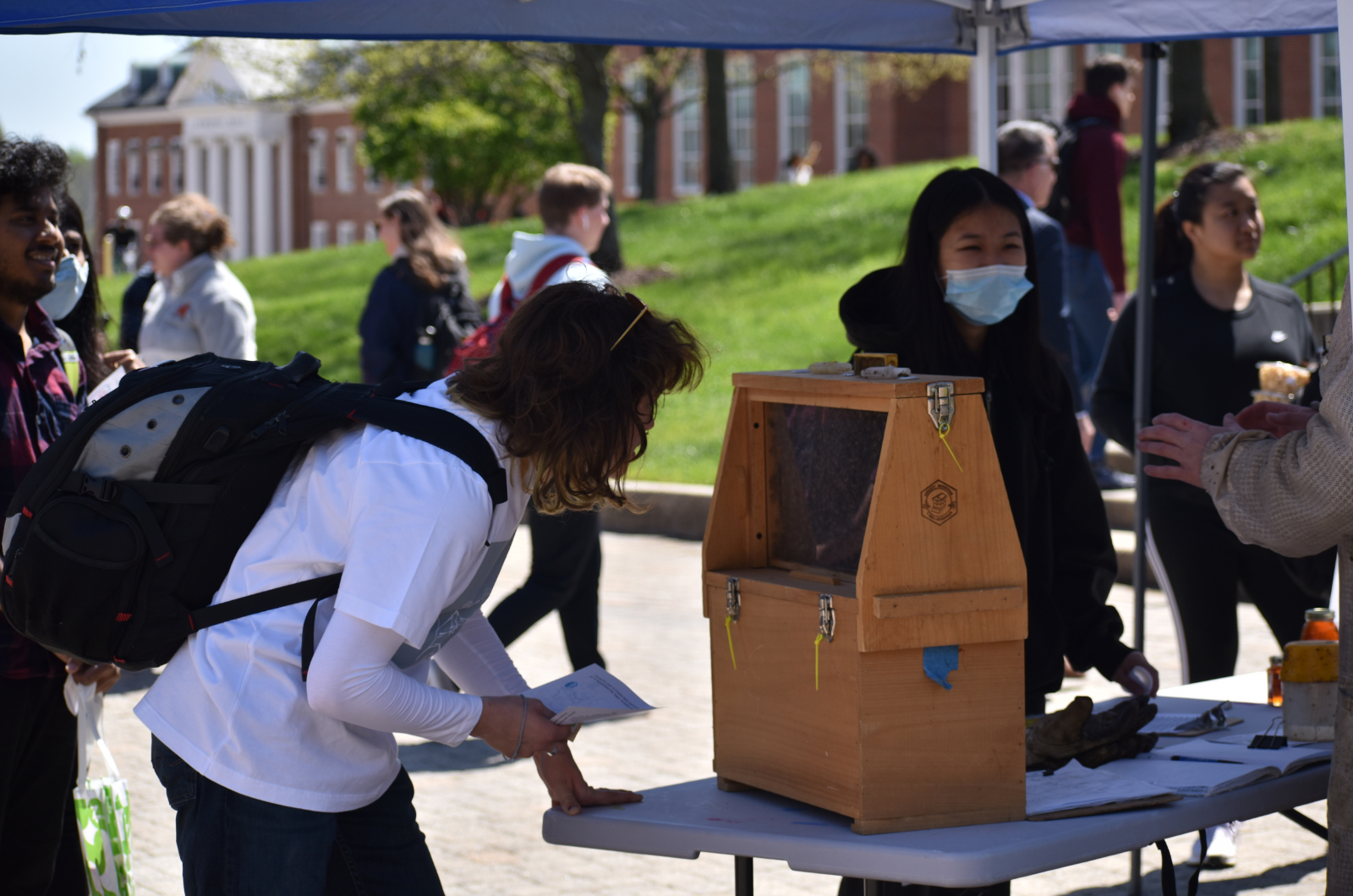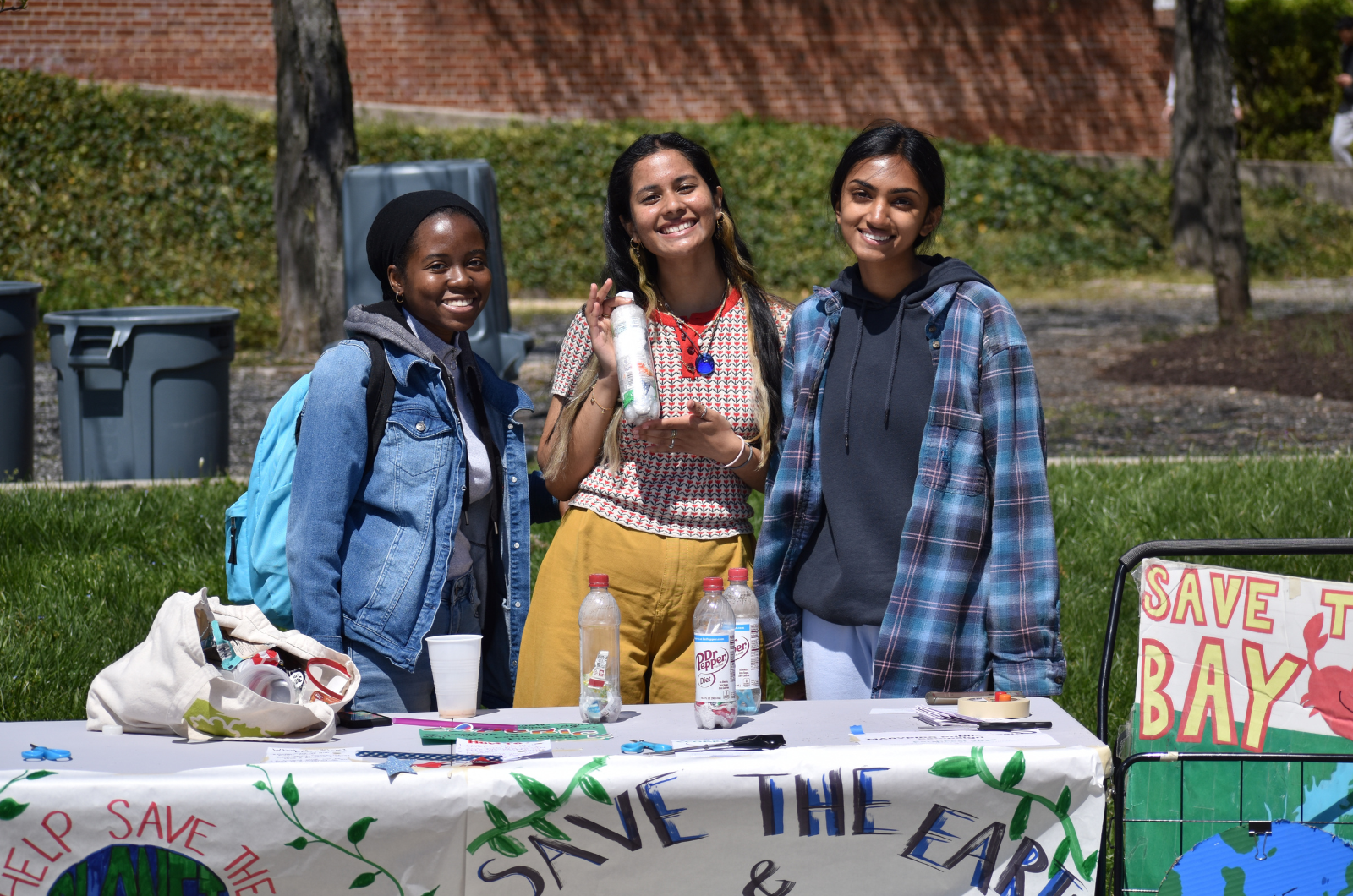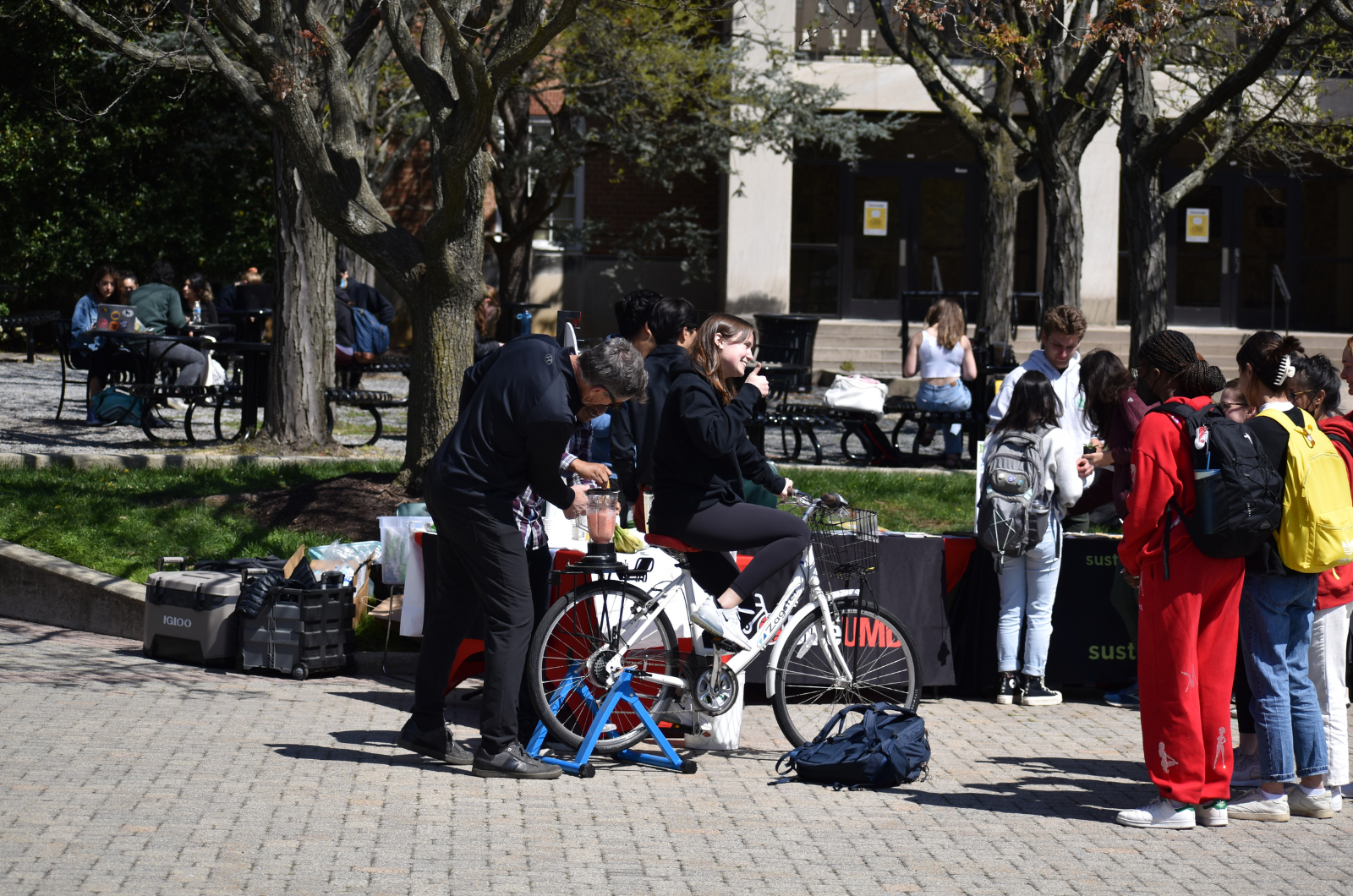 EarthFest is a fun outdoor festival to celebrate Earth Month and sustainability at UMD. EarthFest aims to bring the campus community together to celebrate Earth Day with dozens of student organizations, campus departments, labs, and others. Activities will include:
Upcycling crafts
Plant giveaway (at SustainableUMD table)
Photobooth
Collaborative art piece
Raffle
#DeckedOutRide Decorating, Parade, and Yoga (see below)
Lawn games
Bouncy house
Special Event at EarthFest
This #EarthFest2023, join DOTS and Recwell for a #DeckedOutRide Decorating Contest, Parade, and Yoga on McKeldin Mall (Fri. 4/21, 11am-3pm)!
🎨 11 a.m.-2 p.m.: #DeckedOutRide Decoration Contest - Make art to deck out your bike, skateboard, or scooter. We'll show you how to transform each paper lantern into an animal of the Chesapeake Bay (including a terp, a crab, a fox, etc.!). We will also provide ribbons, tape, and other decorative items you can attach to your ride. Feel free to decorate at home and show off your creations!
🏆 1 -2 p.m.: #DeckedOutRide Parade - vote for your favorite decorated bike, scooter, or skateboard, and come with us on a parade of decorated rides around campus! Prizes will be awarded to: the ride using the best use of upcycled materials, the ride with the most Maryland pride, the most creatively decorated ride, and the favorite ride with the most votes. Registration information coming soon!
☯️ 2-3 p.m.: Bring a towel or yoga mat for a cool-down yoga session on McKeldin Mall after the ride, led by on-campus instructors from RecWell! 
2023 Participating Tables: 
17 For Peace & Justice
American Ecological Engineering Society
American Marketing Association
Animals for Animals
Community Learning Garden 
Cooperative Housing at UMD (CHUM)
Department of Environmental Science and Technology
Department of Geographical Sciences
Engineers Without Borders
ENST RESTORE
Epsilon Eta
Formula EV
Green Dining ( Campus Pantry, Terp Farm, Farmers Market )
Latina Pathways
Leadership & Community Service-Learning (LCSL)
Office of Sustainability 
Plant Futures
PollinaTerps UMD Bee Campus
Resident Life: Terp to Terp
RHA
Sigma Alpha
Students Engaged in Public Health (SEIPH)
Sustainable Ocean Alliance at The University of Maryland
SustainableUMD Outreach Bike (part of Office of Sustainability)
Terps for Bike Lanes
Terps for International Agriculture Science
UMD Bee Lab
XR Club