If you've walked past Cole Field House recently, maybe you've noticed an odd new sculpture across the street. What looks like an accidentally broken fence with old water bottles stuck in it is actually a purposeful, relevant piece of art. Made completely of recycled water bottles and other recycled materials, the David C. Driskell Center's Driskell Wishing Well stands as a concrete representation of how materials can be reused.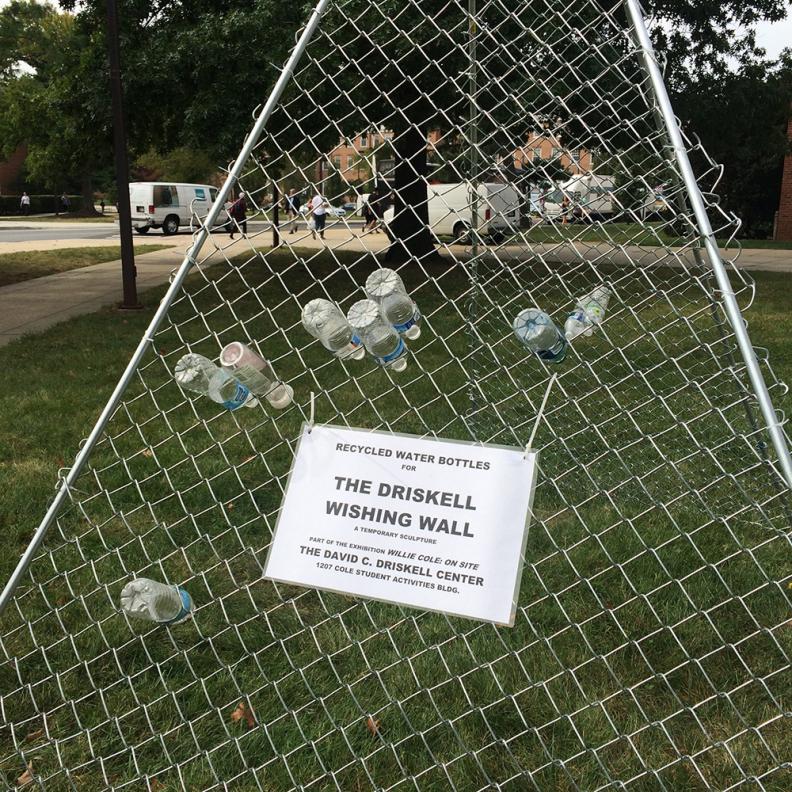 The David C. Driskell Center for the Study of the Visual Arts and Culture of African Americans and the African Diaspora is a university organization that aims to support African American art and culture in the community. Their current exhibit series, "Willie Cole: On Site" features art made from primarily reused materials. Other sculptures in the exhibit include Ascension (When it Rains it Pours), made from plastic bottles, zip ties, PVC, photos, and galvanized steel and With a Heart of Gold, a loan from New York, made from shoes, wood, screws, metal, and staples.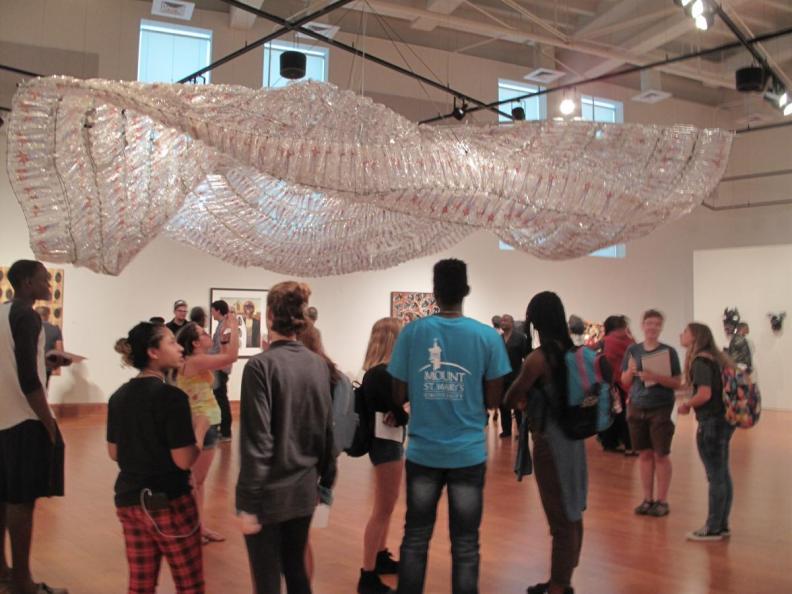 Dorit Yaron, Deputy Director at the David C. Driskell Center, explained that the Driskell Wishing Wall is "intended to convey that every material can be used to create art." While relating it to art, Yaron also acknowledged its messages geared toward environmental sustainability. "We wanted to create an on-campus installation—a project melding art and sustainability which rests on concepts of waste, impacts, interventions, community, reflexivity, value, and visibility."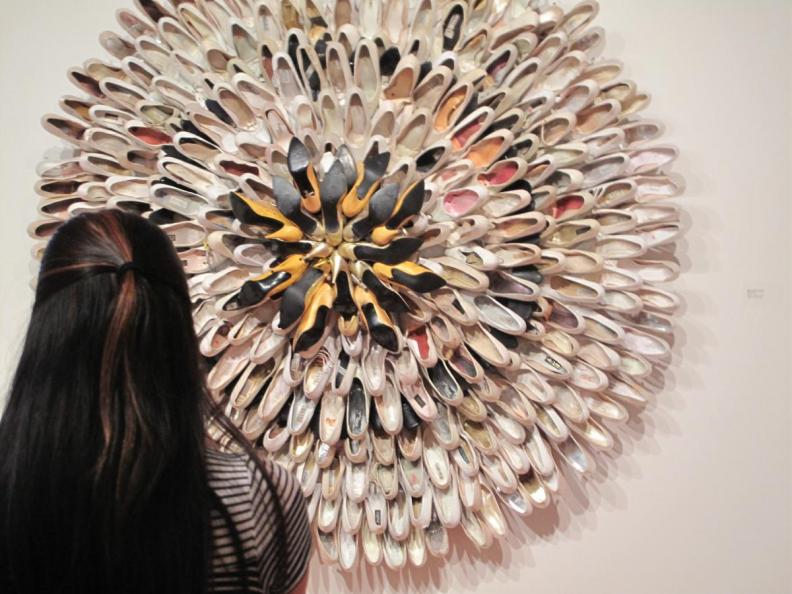 The Driskell Wishing Well carries a welcomed message on our campus. Next time you're about to throw away a plastic water bottle, be sure to recycle it and know all the different uses that material can have.