Glass Recycling

On campus, glass cannot be placed in mixed recycling bins. 
Glass is collected separately from other recycling in purple glass recycling dumpsters. Use these purple receptacles to drop-off empty and clean glass jars and bottles, regardless of color. Glass bottles and jars can be recycled with any metal rings, lids, or paper labels still attached. 
Only individual glass bottles and jars should go into these dumpsters - no miscellaneous glass items can be accepted. Additionally, glass should not be contained in plastic bags for recycling. This graphic shows what can and cannot go into the purple glass recycling dumpsters.
Glass Recycling Drop-off Locations:
Mulligans Bar & Grill Parking Lot (at campus golf course)
Maryland Stadium, Outside of Gate E
Annapolis Hall, Outside at the rear
Map of Glass Recycling locations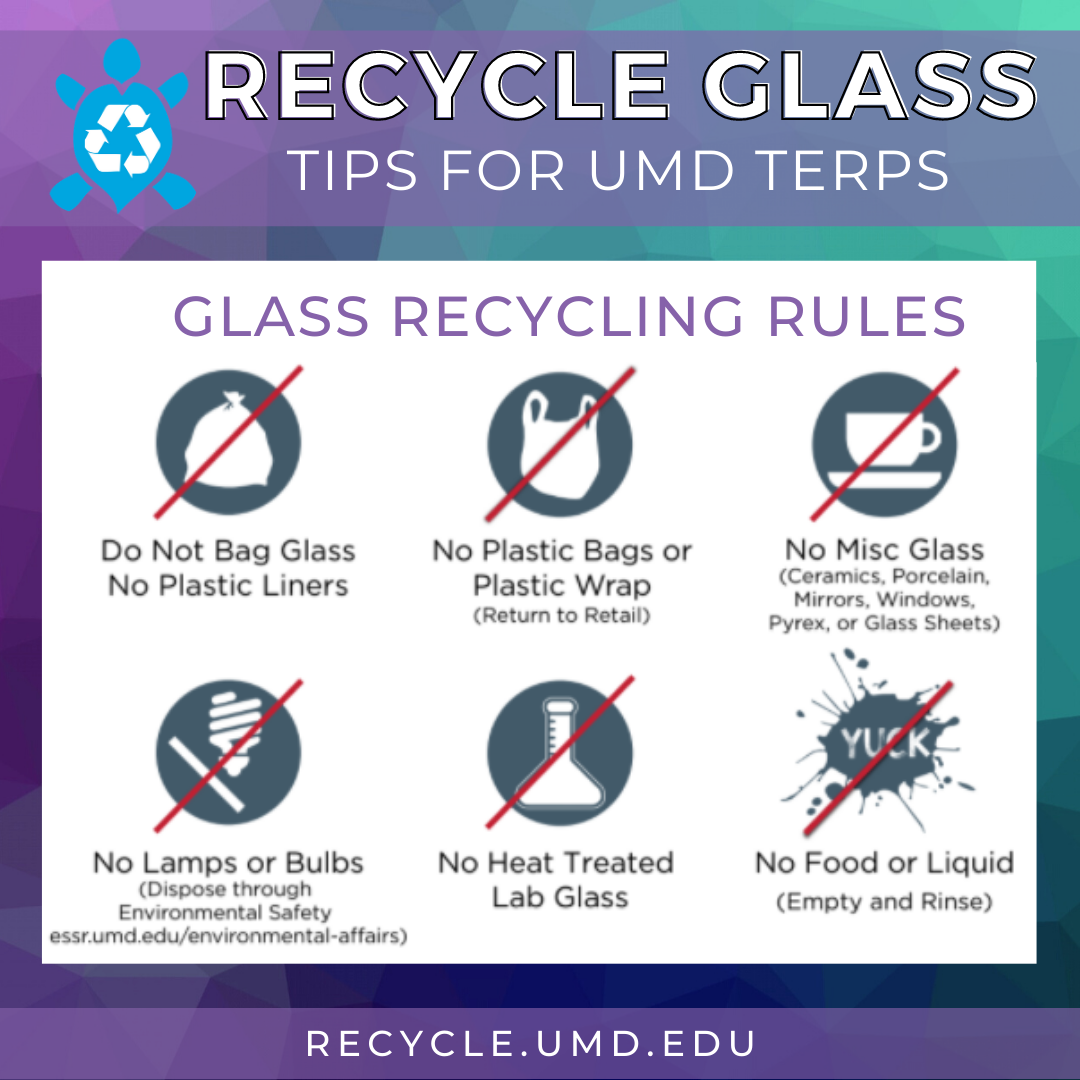 The processor of UMD's recyclable material is no longer accepting glass.
Please do not dispose any glass products in campus recycling bins—all glass products should be disposed in the trash/landfill waste bins.
The economics and logistics of glass recycling has led many collection and processing programs, both locally and nationally, to stop accepting glass in their mixed recycling collections.